With each year, we find new ways to innovate technology and integrate it into our lives. Following the outbreak of COVID-19, businesses have been increasing their efforts to transition employees and operations online, which means implementing new technologies. In 2021 the largest growing tech-tool is cloud computing. Cloud computing isn't unique to 2021, but it continues to advance in capabilities making it a must-have for every organization looking to optimize business – both remote and in-office. We'll discuss the up-and-coming cloud computing trends for this year in two parts, providing you with the information you need to get ahead of the curve.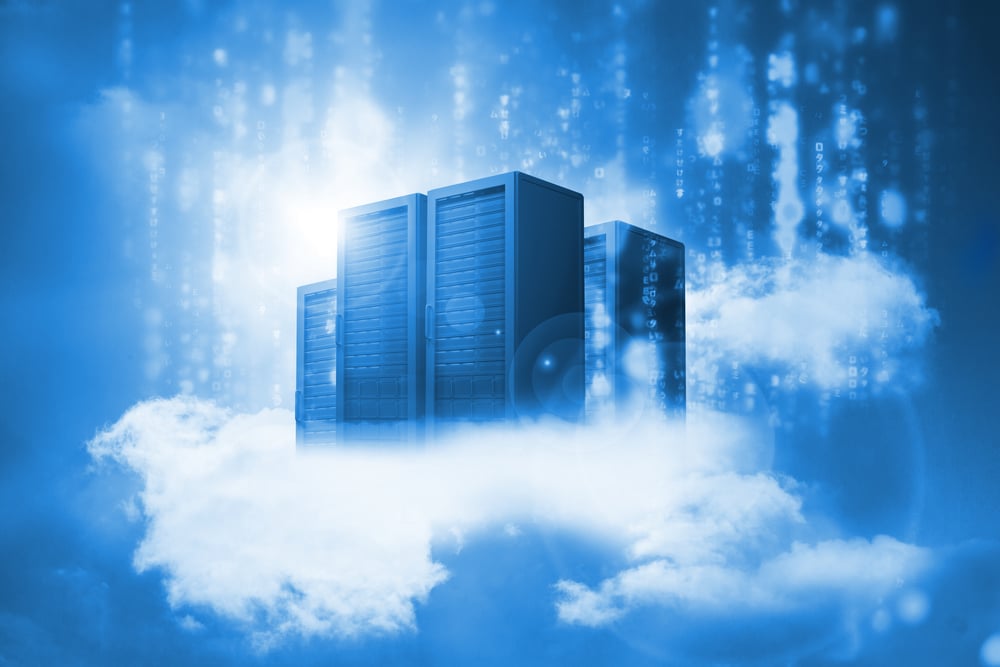 If you have yet to implement cloud computing into your company, there's no time like the present to get on board. Cloud computing is the on-demand availability of computer system resources, most prominently regarding data storage and computing power. Cloud-based applications are faster and more powerful than traditional external computing systems. These allow for more complex data processing and sharing; offering revolutionized accessibility and visibility.
Like any technology, however, it keeps on evolving and becoming more sophisticated with each passing year, and 2021 looks to be no different. This is how experts predict that 2021 will are some of the change cloud computing.
The Global Public Cloud Infrastructure Market Will Soar
The first trend to put on your radar is the global public cloud infrastructure market, predicted to grow 35% this year and reach $120 billion. Cloud computing was steadily increasing in popularity before the outbreak of the pandemic, and now more than ever, users are jumping on the transition. With more professionals working from home, the pandemic validated the cloud's value proposition, demonstrating the necessity of highly efficient remote technology. In today's climate businesses need to have access to on-demand and intelligent software, and the cloud is just that. In addition to incredible speed and performance, cloud computing also offers cost-efficient solutions so that businesses of any size and capacity can utilize it.
Getting into specifics, cloud service models are booming as well. Software as a service (SaaS), known as cloud application services, is expected to grow to $117.8 billion. This is the most commonly used cloud service model, and the numbers speak to that. This model utilizes the internet to deliver applications managed by a third-party provider to its clients without requiring any installations or downloads. In comparison, infrastructure as a service (IaaS), a self-service monitoring and management model, is projected to increase to $65.3 billion. Following closely behind is platform as a service (PaaS), a model that provides cloud components to software, is expected to grow to $55.5 billion. No matter which cloud service model you choose to implement, all are soaring in popularity in 2021.
The Big Three Are Shifting
Historically, three dominating companies have led the public cloud industry; Amazon Web Services, Microsoft, and Google Cloud. In 2021, it is projected that there will be a reshuffling as Alibaba Cloud, a Chinese corporation, will overtake Google Cloud for the number three spot. Alibaba's cloud computing revenue grew by 59 percent in the previous quarter, reaching $2.19 billion. This surge was driven by an acceleration of digitization across business industries in China, primarily sourcing from the internet, finance, and retail industries. While Alibaba has not caught up to Google Cloud yet, which has increased to $3.44 billion, they have the opportunity if digitization continues to flourish in China throughout the year. While daunting for Google, this is promising for the business world as it will drive competition in the cloud market, leading to further developments and optimizations for users, in addition to the rise of new providers.
The New Cloud: Edge
Another projected trend for 2021 is the rise of edge computing. With the massive success of cloud computing, large providers such as Amazon, Microsoft, and Google have developed a new computing system: edge. With cloud computing, users rely on a data-center-based cloud to do the work. Edge is a decentralized, distributed computing framework, that runs at or near the source of the data, offering faster insights, improved response times and better bandwidth availability. This form of computing will not replace the cloud but rather bring it closer to users. The edge will allow the cloud to be deployed from any location, bridging the gap between the centralized cloud and end-users. This also means that services can be deployed without the need to manage additional infrastructure and allow developers to move services and functions more efficiently, creating more dynamic and responsive applications.
With the growing popularity of edge computing, 2021 will likely hold a greater emphasis on edge security to ensure data and user protection. Achieving a secure cloud network is a principal challenge for service providers, so it is vital that edge computing achieves this in the upcoming year.
AI Engineering
It seems as though each year, artificial intelligence is developed further, completely reinventing how businesses use technology. While companies worldwide are quick to implement AI in their operations, many fail to build a strong AI strategy or move AI projects beyond prototypes and plans. To successfully utilize artificial intelligence, companies must make use of AI engineering and a respective strategy. A well-built AI engineering strategy will aid you in the scalability, interpretability, and reliability of your AI models and projects, allowing you to get full use of the AI system you have integrated to it's full value.
This engineering will then merge AI into your mainstream DevOps processes rather than leaving it as an isolated project. As it stands, AI engineering exists on three core pillars: DataOps, ModelOps and DevOps. AI projects experience dynamic changes in code, models and data, and all must be improved. Organizations must apply DevOps principles across the data pipeline for DataOps and the machine learning (ML) model pipeline for MLOps to reap the benefits of AI engineering.
In 2021 more organizations will realize that they are not using AI to its fullest capabilities, but with a strong and responsible AI engineering strategy, you will achieve the utmost use and efficiency of artificial intelligence.
Multi-Cloud And Joint Provider Offerings
The fifth cloud computing trend to watch out for in 2021 is the beginnings of multi-cloud and joint provider cloud offerings. As cloud computing originated, the intention was for it to be a standalone platform for users; however, vendors are now looking into multi-cloud environments. This environment would link clouds together, allowing joint customers to migrate and run their enterprises simultaneously. These new offerings could be all-private, all-public, or a combination of both, allowing flexibility and simplified data sharing. With a larger cloud environment, users will have increased computing power and storage, providing multiple disaster avoidance and compliance resources.
In the past year, businesses have had to make drastic adjustments to meet the "new normal." This has largely included implementing technology such as cloud computing to ease the transition for more remote work. As 2021 progresses, it is clear that the "new normal" is here to stay, so your organization must be prepared. In understanding and being aware of this year's cloud computing trends, your organization can be a frontrunner in innovation and efficiency.