As more businesses begin to switch to the cloud for their storage services, they must decide which cloud service model to choose. The three primary cloud services are Software as a Service (SaaS), Platform as a Service (PaaS), and Infrastructure as a Service (IaaS), all of which contain different advantages. Still, it is crucial to choose the best model for your organization's needs. While making this decision, you should consider how much you want to manage yourself and how much you want your service provider to handle. We'll help you understand the critical differences among these three models so that you can make the most educated choice for your business' needs.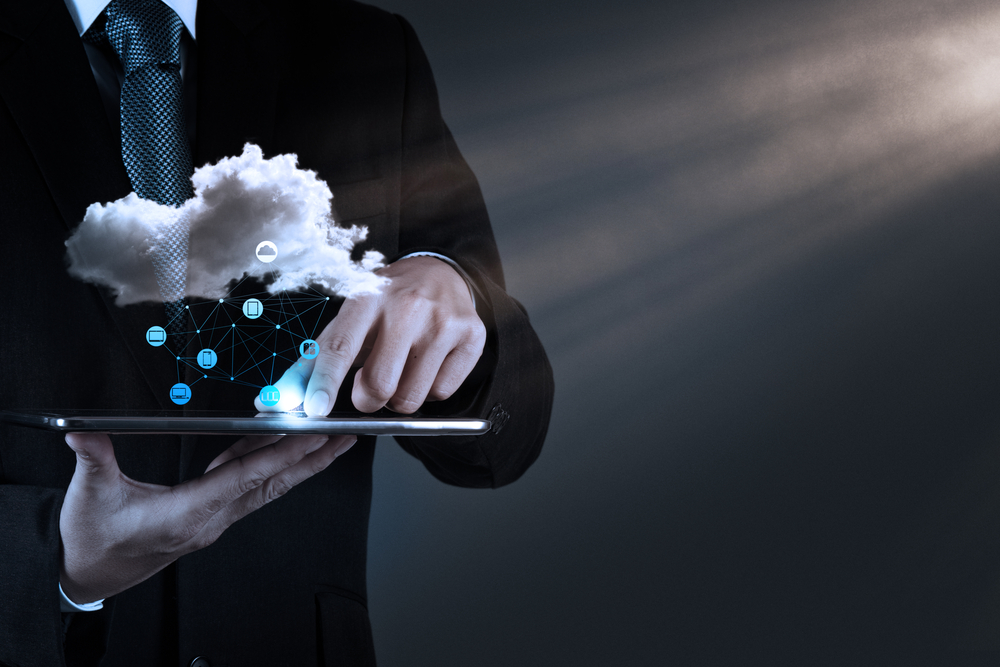 Before getting into the three cloud services models, you should decide if a public cloud service or on-premises service will better adhere to your needs. The most significant difference between these two options is how much control you want over your cloud storage. With on-premises, you will have complete control. While this may seem appealing, it may involve heavy training to adapt your team to the technology and manage it yourself, including troubleshooting and maintenance needs.
Alternatively, public cloud services put more of the work into a provider's hands, which can alleviate some labor from your organization while pairing you with experts trained in transitioning organizations to cloud storage. With these differences in mind, a vital element to consider is a cost comparison between the two, which can illuminate some of the hidden fees, calculations, and anything else that your cloud storage price includes.
SaaS
First, we'll discuss the key elements of Software as a Service (SaaS), also known as cloud application services. This model represents the most commonly used option for businesses in the cloud market, with familiar examples including; Google Workspace, Dropbox, Salesforce, Cisco WebEx, SAP Concur, and GoToMeeting. SaaS utilizes the internet to deliver applications managed by a third-party vendor to its clients. A benefit to this is that most SaaS applications run directly through your web browser, meaning that it does not require any installations or downloads on the client's site. This feature eliminates the need for IT staff intervention, and instead, vendors manage all technical issues such as data middleware, servers, and storage, providing you with streamlined maintenance and support. Because SaaS is web browser-based, it dramatically reduces the time and money spent on installing, managing, and upgrading software. This will allow your technical staff to focus their time on more pressing issues within your organization.
SaaS has some key characteristics that will help you identify when it is present in software:
It is managed from a central location.
Hosted on a remote server, accessible over the internet.
Users are not responsible for the hardware.
If you find a cloud model that possesses these characteristics, it's using SaaS! Now that you can recognize a SaaS cloud model, it is crucial to know if it is the greatest fit for your company's needs.
SaaS may be most beneficial for startups or small companies that need to launch e-commerce quickly and do not have the time to install software or manage server issues. For this same reason, it is useful for short-term projects that require quick, easy, and affordable collaboration. It is also an excellent fit for applications that aren't needed regularly, such as tax software, and applications that require both web and mobile access. Overall, SaaS is most advantageous to organizations looking to save time and money on cloud services without sacrificing service or quality.
PaaS
The next model is Platform as a Service (PaaS), also known as cloud platform services. PaaS provides cloud components to specific software while used mainly for applications. You may recognize this in AWS Elastic Beanstalk, Windows Azure, Heroku, Force.com, Google Apple Engine, and OpenShift. PaaS is similar to SaaS, but rather than delivering software over the internet, it provides a software creation platform. This framework allows developers to build upon it and create customized applications while an enterprise or third-party provider manage servers, storage, and networking. This is ideal for developers who desire the freedom to concentrate on building software without worrying about software updates, operating systems, storage, or infrastructure.
Some of the advantages of using PaaS include simple and cost-effective application development. These applications are scalable and highly available, allowing for customization with minimal coding required. The most identifiable characteristics of PaaS are the ability to build on virtual technology with a variety of services to assist with the development and deployment of apps. Additionally, you will have access to numerous users within the same application and have the ability to integrate web services and databases. This model is best used to streamline workflows when multiple developers work on the same project, and significant customization is required.
IaaS
The final model is Infrastructure as a Service (IaaS), also known as cloud infrastructure services. These consist of highly scalable and automated compute resources, entirely self-service for accessing and monitoring computers, in addition to networking and managing storage. IaaS allows for businesses to purchase resources on-demand and as-needed, rather than having to buy hardware. Examples of cloud infrastructure services include DigitalOcean, Linode, Rackspace, Amazon Web Services (AWS), Cisco Metacloud, Microsoft Azure, and Google Compute Engine (GCE).
Through virtual technology, IaaS delivers infrastructure such as servers, networks, operating systems, and storage, typically provided through a dashboard or API. This service gives clients complete control over their entire infrastructure without the physical maintenance of a traditional data center. This significantly differs from SaaS and PaaS as clients are solely responsible for managing all aspects of their applications. However, providers do still manage servers, hard drives, networking, visualization, and storage. One of the most significant advantages to this model is its flexibility and scalability. It is easy to automate and allows you to purchase resources and hardware based on consumption while giving you complete control. IaaS is best suited for companies looking to avoid spending on creating hardware and software, desire full control, and experiencing rapid growth.
Limitations
Now that we have discussed each model's key characteristics and benefits, it is important to address the limitations they possess. Cloud models may struggle to integrate with existing apps and services if the specific model is not designed to follow open standards for integration. If this is the case, organizations may need to design their own integration systems or reduce dependencies with these services, which can be impossible in some cases. To combat this issue, communicate with your vendor and inquire if they offer integration support, which can help you design and manage any necessary integrations.
Outside of integration issues, there are several other factors to keep in mind. Be mindful of vendor lock-in, which makes it easy to join a service but difficult to exit. Security is also a concern as threats can be sourced from various virtual machines or system vulnerabilities. Finally, it is vital to consider each model's price and how it compares to the budget of your project. For more information on accounting for these costs, refer to How Do You Budget for Cloud Management? Ultimately, acknowledge that each model comes with tradeoffs, so take your time to determine the model best for you and speak with your provider about its inclusions and limitations.
Learn More About Intertec's Cloud Solutions:
Intertec's teams have hands-on experience in developing and migrating applications on leading cloud platforms. In addition to design and development, we provide a complete range of application testing, deployment and ongoing support services, including managing physical infrastructure and offering outsourced DevOps teams. Click here to learn more. Prefer a personal consultation? Go ahead and schedule a meeting with us here!