Outsourcing sometimes gets a bad rap, but in our increasingly connected modern world it's often the best option for scaling your business. Outsourcing is a common enough practice, and people tend to be happy with the results. That said, some functions are better fits for an outsourcing model than others. While you're probably on solid ground if you let an outside business help out with accounting, you might not want to relinquish control of sales, for instance.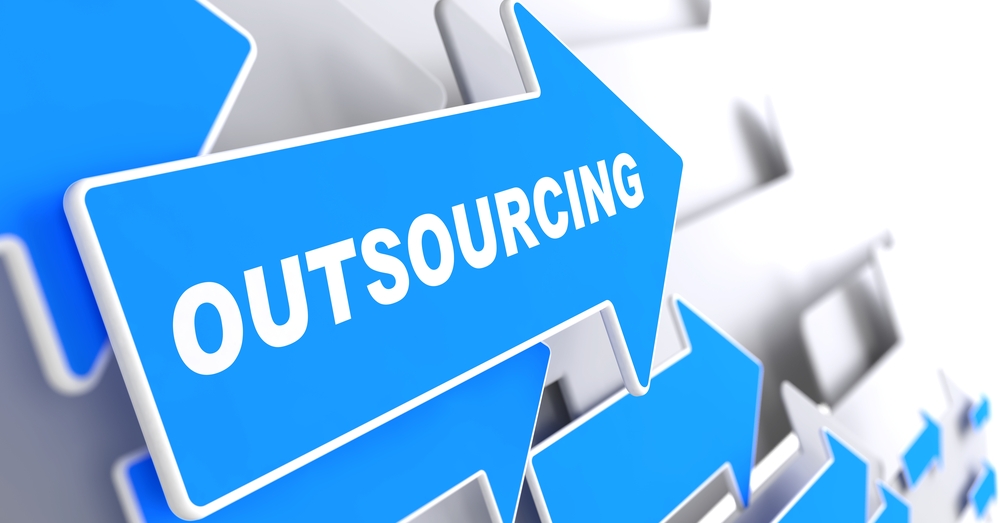 When it comes to outsourcing technical support services, you have to grapple with that same question of how much control you need or want. All outsourcing involves making tradeoffs (the same is true when you manage services in-house), and each business will have different needs and different challenges that need to be addressed. That said, there's a number of solid arguments to be made in favor of letting someone else handle the day-to-day technical support requests that your business receives.
Challenges in Technical Support Services
We said above that every business will face different challenges, but when it comes to technical support services, some challenges are universal. You're not in direct control of the number of tickets you receive, so even in a fairly stable support environment you might experience huge, unexpected influxes of support requests. The next day, you might find yourself in the exact opposite situation—no one is calling in, and your support staff spends the whole day scrolling through their Facebook feeds. This natural variation means that you have to strike a difficult balance between reserving necessary resources for help desk tasks without pulling people away from other projects they could be working on.
In addition to managing your resource usage when it comes to staffing your technical support, you'll also need to manage your infrastructure. This means giving your resources the tools and the information they need to succeed (including an appropriate portal for tickets, information about potential bugs and other troubleshooting information, and clear procedures for how to go about offering support to customers). This will potentially require you to lay out cash for some IT upgrades, and it may be difficult to figure out what your exact needs are if you're just ramping up these processes for the first time.
As your business grows, the resource-allocation challenges we described above can become even more pressing, as you potentially decide between hiring new support staff and spending that capital on other growth-focused areas. The calculus here changes considerably from one situation to another, but this balancing act almost always puts decisionmakers in a precarious position.
Of course, all this is before we get into the most important challenge: actually providing great service for your users or customers.
1. Total Cost of Ownership (TCO)
Most of the challenges we discussed above revolve around getting the most bang for your buck. So, it stands to reason that the technical support option that gives you the lowest total cost of ownership has a clear advantage in this department. This is a real point in outsourcing's favor. Why? A few reasons:
Unlike a program that's managed in-house, you only need to pay for the resources you actually use, meaning that during a slow month you don't have to reserve extra IT staffers just in case things heat up at the help desk.
Your outsourcing partner also hires, onboards, and trains all of the staff who will work on your project, meaning that you don't have to spend your HR budget advertising IT support jobs, and you don't have to spend time and money getting new hires ready to do the work.
On top of all of this, the resources themselves are likely to be significantly cheaper than the ones you would hire on your own soil (assuming your business is based in Europe or North America). The result is much lower TCO than the alternative.
2. Scalability
We mentioned the monetary value of being able to scale your support resources up and down as needed in the paragraph above, but scalability is a distinct source of value in and of itself. Not only does the ability to scale up and down as needed save you from paying for resources that are going unused, it also prevents a situation where your support team is completely overloaded with service tickets that it can't address. Sure, you can and should measure this issue monetarily as well, but at heart it's a question of being able to provide your customers the support they need, when they need it—even as your business grows. If, for instance, you're breaking into a new market or launching a new service as part of a strategic initiative, you might have trouble predicting the volume of tickets that are going to come in. If you have the extra person-power, you can overstaff in-house and ignore the financial ramifications—but you might simply lack the resources to deploy necessary support personnel. If that happens, you're stuck either delaying the release of your new service, or rolling it out knowing that you won't be able to keep up with all of the tickets that get filed.
3. Flexibility
Not only does outsourcing help you avoid any situation where you have to delay a product rollout because of IT staffing concerns, it also gives you the flexibility to reserve your technical resources for more value-additive tasks. If you manage support in-house, you might find yourself in a situation where a systems architect can't devote time to a major design project because she has to take a turn troubleshooting technical issues. With your support services outsourced, on the other hand, you'd have the freedom to use your technical resources in whatever way adds the most value in the moment. Essentially, this lets you stay agile and responsive when it comes to products and services without having to slow down and consider how you're going to manage the help desk. This means that you can use the right resource for the job, whatever that job happens to be, without sacrificing customer support. When you go in-house with something as indispensable as technical support, you give up some of that flexibility in exchange for additional oversight.
4. Support Systems Expertise
We've already seen how hiring, onboarding, and training support staff can eat into your budget if you decide to manage your technical support in-house. But before we can even talk about hiring and training, we have to ask a crucial question: who will hire and train the people who do the hiring and training? For some businesses, this is of minimal concern—with all of your in-house expertise you have the know-how and the knowledge of best practices to find good technical support staff and get them up-to-speed. But if you're a smaller or leaner business, you might have to develop this expertise out of thin air in order to manage a service like this in-house. This could mean making at least one crucial hire to head up these operations, or investing in the professional development of someone already on the team—but either way you're not going to have functioning technical support systems up and running overnight. If you partner with an outsourcing or near-shoring operation, on the other hand, you can get your systems underway immediately. Since the organization you partner with will (hopefully) be experienced in this area already, this means that you'll instantly have coverage of all of the technology, strategy, and best practices for success, in addition to the human resources. Just set up a ticketing system and let them get to work.
5. Time Zone Coverage
Oftentimes when people think of outsourcing, one of the first things that comes to mind is the massive headaches that the huge differences in time zones can induce. On the one hand, this can make it easier to give coverage to users who might be calling at odd hours or from even further-flung time zones—at the same time, it can make it difficult to arrange synchronous communication between your support staff and your team. Sure, there's going to be some tradeoffs in terms of how much control you have over your technical support if it's not in-house, but you certainly don't want to relinquish all of your oversight. Enter near-shoring. By partnering with an outsourcing company located within a nearby time zone (e.g. Central America, if you're in the US or Canada), you can make life easier for managers and technical staff on your own teams to keep in touch with your outsourced support staff. This is an instance where near-shoring and offshoring can actually complement one another: You might have a team in the Philippines that handles overnight requests, and that team might do a handoff in the morning to your team in Costa Rica, who can in turn give you an update on what tickets and coming in and how many are being resolved. In this way, you cover a wide range of time zones without losing your visibility into technical support.
Learn More About Intertec's Technical Support Services
Intertec's Costa Rica-based teams have experience providing outsourced technical support services for a wide range of clients. We give businesses the flexibility, scalability, and cost-predictability they need to support their customers effectively. Click here to learn more. Prefer a personal consultation? Go ahead and schedule a meeting with us here!