Data security should be a paramount priority for every company. Many companies hold the data of their organization and their clients', so a data security breach could be detrimental to both their operations and reputation. As cloud data storage grows in popularity, so does the amount of cloud misconfigurations, resulting in significant security breaches. In 2018 and 2019, cloud misconfigurations exposed nearly 33.4 billion records through breaches, which continues to grow as technology develops more each year. To prepare your company to avoid and handle these breaches, you need to understand what cloud misconfigurations are and how they happen to protect yourself against them.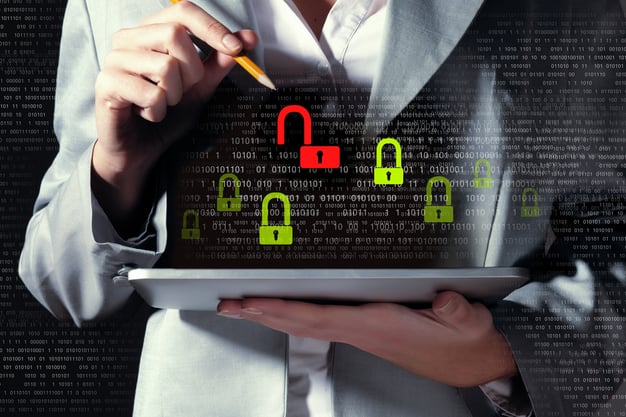 When you hear a security breach, you may be thinking it was the work of an expert hacker full of malicious intent. In reality, cloud misconfigurations are IT errors - the misconfiguration of a public cloud architecture. They occur from the inside, typically rooted in mistakes that occurred as IT teams set up their the architecture of their cloud architecture. This is relatively common as companies are rushing to match the speed of business and quickly transitioning to the cloud. Because cloud systems can be extremely complex, they will likely succumb to human error without the help of an expert. You may be tempted to handle your migration in-house to save costs, but it comes with a host of challenges. While it can be the right fit for your organization, as mentioned above, it can come with several significant risks.
A Rising Problem
We'll come back to the option of expert services, but first, we need to understand the severity of cloud misconfigurations further. Cloud misconfigurations account for nearly 20% of all data breaches, making them the third most expensive infection vector. To make matters worse, the average time taken to identify and contain a cloud configuration breach is 280 days – nearly a year with exposed data. So, what do these breaches entail? The most common misconfiguration grants public access to private buckets. Because these buckets are supposed to be private, they are often unprotected by authentication methods, making them open to anyone who knows where to look. While this is the most common cloud misconfiguration, it is not the only one. Other misconfigurations include overly permissive security policies that easily allow outsider access, leaking connectivity paths, and improperly configured network functions.
Beyond human errors, there is a deeper reason for the rise in cloud misconfigurations. A significant reason for these breaches is a lack of visibility. While most organizations can migrate to and install cloud storage on-premise, using their own teams, they may not have adequate visibility into what occurs in their cloud environment. It is likely that many in-house cloud systems have not integrated sufficient security because they did not know they had to. One of the most significant advantages of on-premise cloud architecture is supposedly its security, but that only stands true if set up and managed correctly. While your team may have the capability to migrate to the cloud without experts' help, maintaining and monitoring your cloud system is a different story, which is often where an opportunity for misconfiguration develops. These errors can be detrimental to companies, so it may be beneficial to you to gain an expert's services when migrating to the cloud.
Combatting Cloud Misconfigurations
As public cloud storage becomes more widely used within a company, the risk of misconfiguration will continue to grow. To combat this, your organization should implement cybersecurity and policy automation to keep up with network activity volume. With more automated security tasks, you will increase network visibility and reduce cloud complexity, allowing you to prevent future cloud misconfigurations. In addition to autonomous security methods, you should implement human-controlled methods as well. Using this comprehensive mix, you can ensure consistent security across all cloud environments through real-time network testing and validated policy settings.
Now, let's discuss these human-controlled methods further. As mentioned previously, a significant percentage of cloud configurations occur due to human-errors during the cloud migration process. An obvious solution to this is to acquire expert help in migrating and managing your cloud services. But, if you are still unsure of this, we will take you through the benefits. In our blog, Are Managed Cyber Security Services Worth It? we discuss how experts can improve your security in a way that you may not be able to in-house.
It is no question that security services can be expensive, and they expect to increase by almost 50% in the next five years, so it is understandable for your organization to want to comprehend these costs and consider their value. An important statistic to be aware of is that cybercrime is projected to cost $6 trillion in damages in 2021. That is a staggering cost, one you should work to avoid. One of the most efficient ways to steer clear of cybercrime costs is to invest in reliable security. It is likely that you are already spending a considerable amount on security. Still, if you have experienced a breach, you are already aware of a need to improve security measures. So, where to start?
One company's security approach will never be the same as another's, so it is essential that you define your needs and precisely how you can meet them. As mentioned previously, human error is a major security risk but also the easiest to minimize. You have a few options for improving this. You can invest more in internal security staff, which could be trained response teams or cloud experts.
Another option is to utilize external staff via managed services. These could be consultants, outsourced security testers, or cloud management service experts. While any of these three options can improve your cloud security, they may not all be the best fit for your needs. In equipping your organization with expert services, you can reduce human error by putting your data in the hands of those prepared to protect it. By alleviating the labor and time of managing security in-house, your team can focus on more critical projects while entrusting external staff to take care of security logistics. Providers such as Intertec offer award-winning proprietary shielding technology, revolutionizing data protection, in addition to cloud migration solutions, that will avoid human error from the start.
Your service provider will be able to also cover your most vulnerable touch points and shield data without slowing down your systems. The right partner-provider will develop a clear incident response and offer penetration testing to find flaws in your system before someone else can. With this, they will provide maintenance and configuration to ensure that your security is as strong as possible, protecting you from pitfalls you may not have been aware of. You will have a real-time and continual defence, working proactively rather than reactively. A team of experts will be prepared to protect you from misconfigurations and breaches before they occur and be better equipped to identify and resolve them if they do – at no extra stress to your organization. Cloud misconfigurations are a significant and growing risk. To protect your organization, you must understand the implications of breaches in cloud storage and take the proper measures to protect your data.
Learn More About Intertec's Cloud Solutions:
Intertec's teams have hands-on experience in developing and migrating applications on leading cloud platforms. In addition to design and development, we provide a complete range of application testing, deployment and ongoing support services, including managing physical infrastructure and offering outsourced DevOps teams. Click here to learn more. Prefer a personal consultation? Go ahead and schedule a meeting with us here!