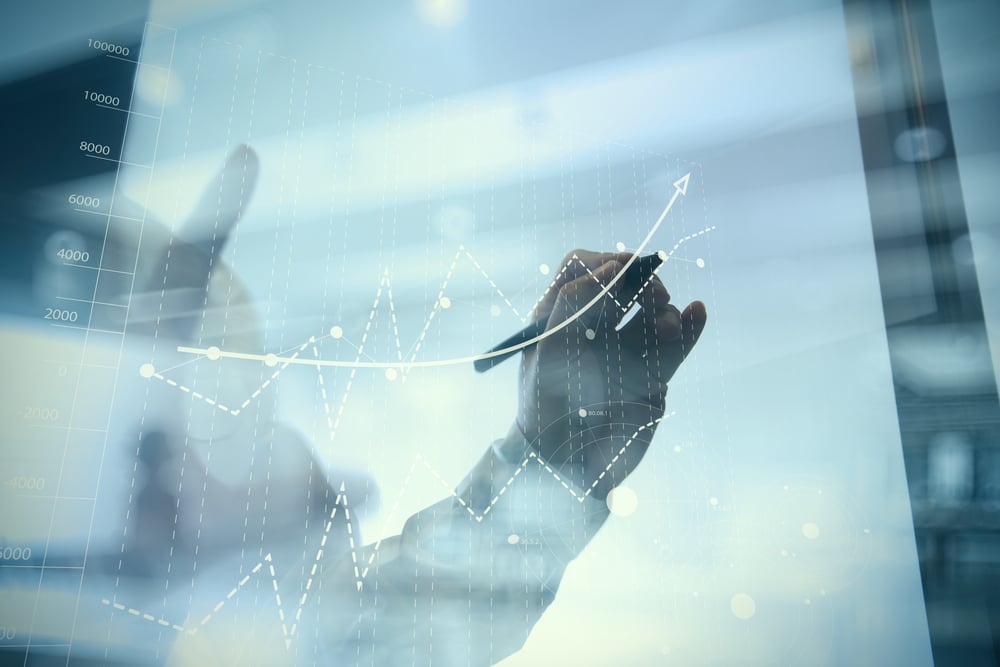 Business analysis is a critical component of managing communication and expectations within a company. Through this process, organizational leaders can determine their business needs for change and determine a solution that creates maximum value and efficiency. Such insights are instrumental in improving your business and continuing its success, which is why so many companies are searching for expert business analysts.
What Does Business Analysis Entail?
Effective business analysis requires carefully channeling resources into projects to deliver the highest level of efficiency, value, and profitability for a business. This responsibility is handled by business analysts, who serve as the bridge of communication between business stakeholders and, in the IT industry, the IT team working on a project.
Analysts are expected to obtain insights from business users and stakeholders regarding their needs and what business change is needed as a result. These insights will then be communicated to the IT staff so they can then design and build a solution that meets user requirements and expectations.
In addition to facilitating such a conversation, business analysts are also responsible for documentation, user specifications, creating and implementing test plans, and supporting the project manager, customer, and development team. Essentially, business analysts are the glue in a change management team, ensuring that the need for change is identified, communicated, and met.
While business analysts are not new to the tech industry, many companies have yet to recognize their value in increasing business efficiency. For this reason, we will dive into why your organization may benefit from a business analyst and what specific services to look for in one.
The Need for Business Analysts
Digitize Your Company
One of the most prominent reasons that companies are hiring business analysts is to facilitate the digital transformation or digitization of their business. Digitization is no longer an impressive feat of the "business of the future" but a requirement for companies to stay competitive. Still, while 85% of business leaders believe that they should conduct a digital transformation, only 19% claim their technology level is advanced. Perhaps companies do not recognize the importance of digitizing their business, or more likely, they don't know where to start.
If the latter is true, acquiring a business analyst is an excellent way to begin the digital transformation process. Business analysts are experts in determining what needs a company has and how it can change to meet these needs. In terms of digitization, a business analyst will communicate with stakeholders to assess where digitization is needed and then communicate with the IT team exactly how to make it happen.
Not only will an experienced analyst recognize the need for digitization and where opportunities for it lie, but they will also help your company identify the best possible means of doing so. Certain technologies may be more compatible with your pre-existing hardware, and others may not be used enough to warrant their cost. With these insights, you can rest assured that you are digitizing your company in the most cost-effective way possible while still obtaining the solutions necessary to address your business needs.
Facilitate Cross-Departmental Communication
Another critical need for business analysts is to translate communication across departments. Whenever a new business project begins, it is essential that all staff, across all departments, have the same understanding of implementation goals and what it means for the company. Business analysts are instrumental in facilitating this understanding, ensuring that business stakeholders and IT staff are in agreement.
While it may seem as though any project manager could handle this role, translating the intricacies of a business project in a way that technical staff can understand is not as easy as it seems. Additionally, a designated business analyst can serve as a point of contact during the development stage, ensuring timely and accurate responses to relevant personnel.
Drive Change Management
Recognizing the need for change and facilitating communication is only the beginning of implementing a new project into an organization. Where business analysts are truly instrumental is in change management.
Change management entails guiding a workforce to adopt the changes that a company has decided to implement. As humans, in general, tend to be reluctant to change, this can be quite the challenge. Fortunately, by acting as change management practitioners, business analysts are skilled in helping staff adapt to change and ensuring that the change sticks.
Key Responsibilities of a Business Analyst
The need for business analysts in a modern company is prevalent, but what skills should the proper business analyst possess? Many companies are outsourcing their business analysis from MSPs, ensuring that they have a team of experts capable of maximizing the value of their business. Still, it is essential that the business analyst you acquire is capable of handling these key responsibilities.
Recognize Business Needs (Current and Future)
It is essential that business analysts can recognize not only current business needs but also anticipate future needs. The right business analysts should be able to analyze historical data, market trends, and industry changes to effectively recognize what needs your business will need to address in the short and long term.
This skill is particularly important when adopting significant changes, such as digitization. If your company is preparing to make a drastic change, it is crucial that the change you are implementing will still be useful in the future. For example, a business analyst helping a company migrate to the cloud should be able to anticipate trends in the cloud industry to ensure that what it adopted will still be relevant in years to come.
Translate Problems into Solutions
In addition to recognizing business needs, a business analyst should be able to translate these needs, or problems, into solutions. While recognizing the areas that a business needs to improve in is a commendable skill, it is not helpful unless that information can be used to determine a feasible solution.
For this reason, it is vital that your business analyst can translate the needs of your business into an actionable solution with a plan. Furthermore, they must have a clear understanding of business processes and IT technical operations in order to convert the voiced needs of one into a plan for the other.
Juggle Several Roles at Once
Just as project managers must perform somewhat of a balancing act to keep their project afloat, business analysts too must juggle different tasks to maintain operations. On any given day, a business analyst may need to define a business case, derive needs from business stakeholders, follow project requirements, and form actionable solutions for IT.
All of these tasks require time management, communication, and a clear understanding of the project at hand - from start to finish. Managing so many components of a project is no easy feat, which is why so many companies look to an MSP for their business analysis needs. By outsourcing business analysts, companies can acquire expert analysis, ensuring that the need for change is not only recognized within their company - but delivered.