Strengthening your organization's information security management system is a robust process. Between creating and gathering documents, identifying and mitigating risks, and performing audits – it takes time and effort to achieve your ISO 27001 certification. Even beyond these tasks, you must ensure that you are looking at your organization's information security through a holistic lens. The data that your company protects is crucial to your success. For security to be implemented and maintained correctly, all of your staff must be up to par on security protocols and procedures. For this reason, your staff must be thoroughly trained and educated on what to expect in working towards your ISO 27001 certification and how earning it could change business practices.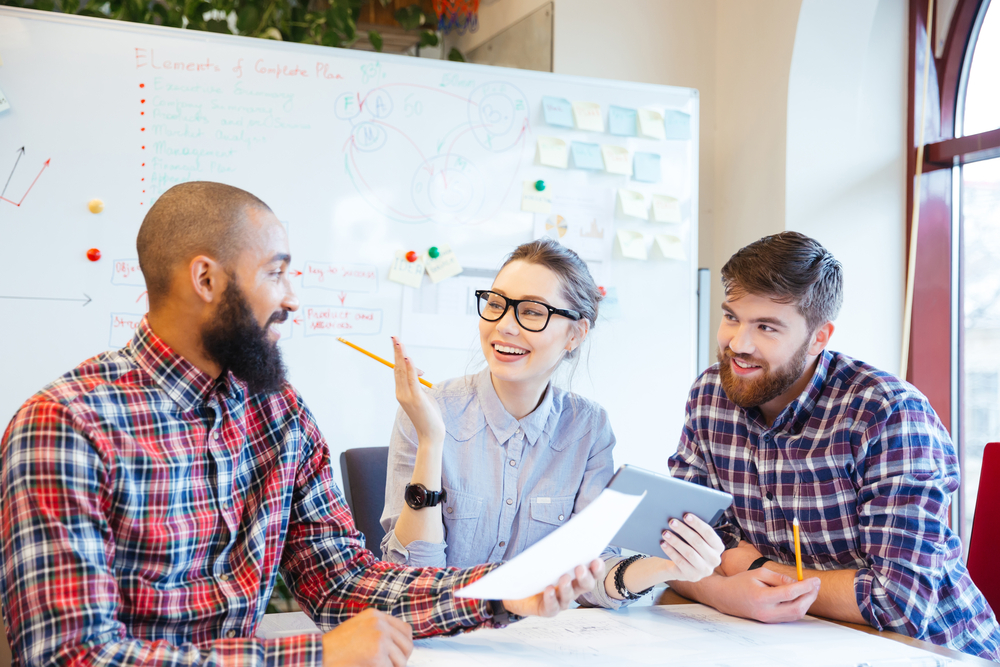 Essentially, the ISO certification is about identifying and mitigating risks in your organization. This means that there are already risks present, and they need to be resolved. Because of this, you will need to educate your staff on what risks are present, why they constitute as risks, and what changes they need to make to mitigate them. Furthermore, your organization will eventually need to conduct an external audit to be eligible for the certification. In this audit, the certification body will be interviewing your staff to ensure that they are knowledgeable and aware of all security protocols. If your staff are not knowledgeable in this area, it is possible that you will not pass the audit and that you will continue to face security risks in the future. To ensure that your team members are adequately trained for ISO 27001, we will go through relevant ISO requirements and some best practices for training staff for security success.
Clause A.8.2
A specific clause in ISO 27001 defines the roles of people in ISO. Clause A.8.2 is named the information security awareness, education, and training clause. The clause states that "all employees of the organization and, where relevant, contractors and third-party users shall receive appropriate awareness training and regular updates in organizational policies and procedures, as relevant for their job function." This clause ensures the lifecycle of security in an organization, which begins with staff. For security implementation to be successful, you must include the persons interacting with the information in question and enforcing the security protocols. After all, well-training, security-aware staff are the backbone of risk management. Your staff should serve as a frontline defense against all security risks in your organization. This can be achieved through security awareness training.
There is no one way to train your staff in information security, but they need to be aware of the sensitivity of data to understand why it needs protection. By implementing security training, you can provide a system that will train staff in all aspects of security, including improving security behavior. This should also include how team members will apply the protocols you have enforced in order to protect the information that falls within the scope of their role. To advance this training, all training courses should provide metrics to show engagement or allow retraining to ensure regular security maintenance and education.
Best Practices to Include
Controls
A significant aspect of your ISMS is the controls you choose to implement to mitigate risk. The effectiveness of your controls is highly dependent on your team members and their behavior. The four primary options for addressing risks include; minimizing the risk, sharing the risk, avoiding the risk, and accepting the risk. Not all of these will be dependent on your staff, such as accepting the risk or sharing it, but it is still crucial that your staff is aware of how each risk is to be treated. For options such as minimizing the risk and avoiding the risk, all team members must be aware of the controls in order to follow them.
For example, suppose that you are facing the risk of security breaches or unauthorized access to private data. To minimize this risk, you could implement a control that requires a secondary authentication process to access data or switch to private data servers and networks. These are excellent methods of minimizing risk, but they will only be successful in reducing risk if staff members correctly follow the chosen controls. In this situation, you would need to train staff to set up the secondary authentication system and regularly use it to access data. Additionally, suppose you choose to switch to private data servers. In that case, your team members will need to adjust their devices to the new server and understand that public servers are no longer acceptable to be used when accessing company information.
In terms of avoiding risk, this means that the actions causing a risk will be stopped entirely. Using a similar example of facing a risk of security breaches, perhaps your organization struggles with team member devices being accessed while out of the office. To avoid this risk, you may set a control that no longer allows staff to access company information outside of the office. Alternatively, you may no longer allow company-distributed devices to leave the office. Again, these are good controls that could successfully avoid the risk, but only if staff is aware of the control and follow it. To ensure this, make it clear to all team members of any new or adjusted protocols and the repercussions should they not follow them.
Responsibilities
An equally significant aspect of your ISMS training is ensuring that team members are aware of their responsibilities – individually and as an organization. The two primary documents that will define this are your Statement of Applicability and your security policy. These documents will outline your company's expectations for security, your plans to implement them, and who is responsible for each applicable risk and associated tasks. Every level of your organization must understand your intentions for your ISMS and how this will be put to practice. Even more important is that the individuals responsible for a single task are aware of the risk they are responsible for, its risk treatment plan, and deadlines for implementing this plan. If there is any confusion regarding these roles, your staff will likely fail to mitigate these risks, which will not entirely be their fault. It is management's responsibility to assemble a team of qualified professionals to handle these risks and ensure that their security protocols are known and practiced by all.
If your organization as a whole has a clear and thorough understanding of your ISMS regarding ISO 27001, you will find the certification process to be much smoother and the maintenance that follows post-certification. Security objectives and protocols should be clear, and properly training your staff will ensure that you earn your ISO 27001 certification and continue to enhance your ISMS throughout your company's lifecycle.