Developing and maintaining a sustainable environment for your business' technology is no small feat. Creating an efficient IT infrastructure management requires careful planning and robust technical and administrative knowledge. The success of your business relies on the strength of your infrastructure, which requires consistent maintenance and ongoing development – which can be expensive and time-consuming. If mismanaged, your infrastructure could fail to support your business' practices, costing you in more ways than one.
For this reason, it is crucial that your organization's infrastructure management is as optimized as possible, ensuring efficiency and high performance. To ensure the sustainability of your infrastructure, consider these tips and tricks for optimization.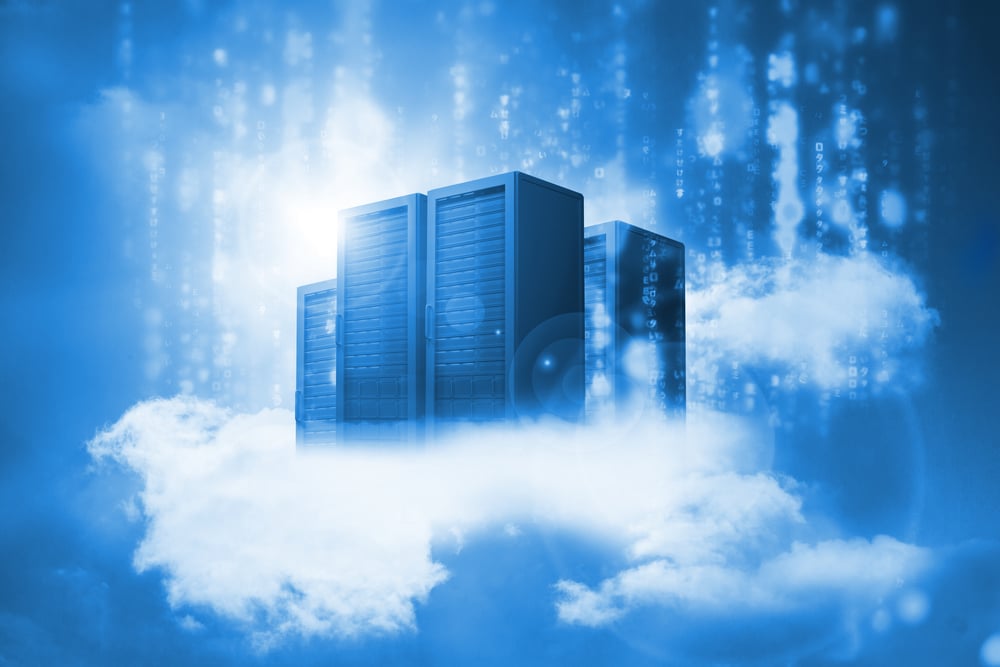 Infrastructure Management and Digital Transformation
Modern businesses are facing a digital transformation. Not too long ago, digitizing your business was an option, but today it is required to stay competitive - particularly today as a growing number of companies switch to hybrid and remote work. When many companies consider digitizing their business, they believe that to mean adopting new technology. While that is a significant component of digitization, it also includes incorporating your digital transformation into your business model and strategies.
With a digitally transformed business model, companies can enhance operational efficiency more than ever before. With newly digitized strategies, companies can anticipate infrastructural, cultural, and behavioral changes to benefit not only their business but their consumers as well.
Infrastructure management is a significant factor in making a digital transformation possible. For a successful transformation, companies must develop and maintain an infrastructure capable of handling new and growing technologies. You cannot expect to adopt the newest state-of-the-art technologies with outdated infrastructure, so it is critical to optimize your infrastructure management procedures in order to embrace a digital transformation – enabling you to stay competitive and reach your fullest potential.
To optimize your infrastructure management, consider adopting these best practices:
1. Build a Robust Architecture
Infrastructure management is the administration and governance of every element of the technology a company uses for its operations. Effective infrastructure management will ensure that all operations work together seamlessly while addressing problems as they arise. Infrastructure management falls into three fields: systems, network, and storage. Within each field, IT managers must make decisions regarding architecture, including hardware, software, data, access, systems, and network.
Infrastructure management is no small task, but it can be done with the right resources and concrete architecture. Your company's IT infrastructure relies on a robust architecture to support the technologies it contains, ensuring that they operate efficiently. A reliable and robust architecture is developed through decisions regarding the installation, integration, maintenance, and hardware, software, and applications processes.
If you are already operating with workable architecture, you may have noticed that it is a complex and challenging balancing act. For this reason, many businesses choose to outsource their IT architecture needs. By obtaining the services of an MSP, companies can alleviate their internal teams of these tedious and complex tasks, allowing them to devote their time to more strategic and pressing projects. Furthermore, MSPs can offer a level of expertise and experience that many IT teams cannot, helping you maintain your architecture and determine the best architecture for your needs.
2. Migrate to the Cloud
A significant decision to make regarding your IT infrastructure and architecture is whether to utilize on-site data storage or cloud computing. While cloud computing is quickly growing in popularity, many businesses are still hesitant to make the switch. A common misconception regarding cloud computing is that it is less secure than on-site, but that is not the case. Cloud computing has proven to have extremely high levels of security when the proper protocols are in place.
In addition to security, cloud computing is a highly cost-effective option compared to traditional on-site computing. As companies do not need to invest in expensive physical architecture, they save significantly. Furthermore, cloud computing enables users to share and access data from any location, at any time, which is critical as remote work grows more popular.
For businesses unsure if they can handle the migration process themselves, MSPs are trained in cloud migration, ensuring that the process is carried out quickly and efficiently. An MSP will conduct the migration process with ease, providing businesses with all of the benefits of cloud computing without any of the tedious migration work.
3. Backup Management
Possessing a reliable and functional IT infrastructure is vital to the success of your business. That being said, mistakes and errors are inevitable, so you must be prepared. The best way to prepare for the unexpected is by performing regular backups with a dedicated backup system. Conducting regular backups is essential to protecting and maintaining your infrastructure. If regular backups are performed, and a misconfiguration occurs, what would have been a detrimental error is now a minor inconvenience that can be easily fixed.
While it is critical to have a robust security system and frequently check for potential problems, data backups should be your first line of defense against breaches and data corruption. With consistent backups, you can be confident that your data is safe and protected, allowing the rest of your systems to perform accordingly.
4. Scalability Capabilities
Infrastructure management is not a one-and-done process but an ongoing operation that requires regular adjustments and strategizing. For your IT infrastructure to remain efficient and up-to-date, it must be future-proof. While you can predict the general direction your business is going in, there is no concrete way to anticipate the future.
For this reason, your infrastructure must have scalability capabilities. The ability to scale operations up and down will ensure that no matter the changes your organization faces, you can adjust your infrastructure to operate accordingly. As a result, you will continue to operate efficiently, without significant cost or readjusting. Fortunately, most MSPs are experienced with helping businesses scale up and down, ensuring that their infrastructure meets their needs at all times.
5. Prepare for the Future
Beyond scalability, it is also necessary for businesses to be forward-thinking. It seems as though almost every day, new technology is developed and released, which can make it challenging for businesses to keep up. While it is not feasible to jump on every new development the second it is available, some significant technologies are here to stay and should be incorporated into your IT infrastructure.
By adopting technologies such as Big Data, automation, AI, ML, and cloud computing, you can equip your infrastructure with the tools needed to stay competitive. Whether you have already adopted these technologies or are looking to, an MSP can lead the adoption and migration process, ensuring that your business is fully optimized.
By embracing next-level technology, you are enabling your business to operate as efficiently as possible. In implementing new technologies, you prepare your organization for the future, ensuring that you will be ready as new developments arise. The best way to respond to change is by being proactive rather than reactive. With an agile and robust infrastructure, your organization will be optimized today and prepared for the future.