The ISO 27001 certification is essential for organization's looking to strengthen their information security management system (ISMS). As a globally recognized certification, ISO 27001 is an excellent tool for companies to display their compliance with information and data security. To earn this certification, organizations will detail all aspects of their ISMS, defining specific risks and the procedures to handle them. With this certification, companies will develop an understanding of their security processes and exactly how to manage and implement them to be as efficient and private as possible. ISO-compliant organizations are frontrunners in the information security industry, and there are several reasons for that. To get more specific, we will discuss the four primary benefits of implementing ISO 27001 in your organization.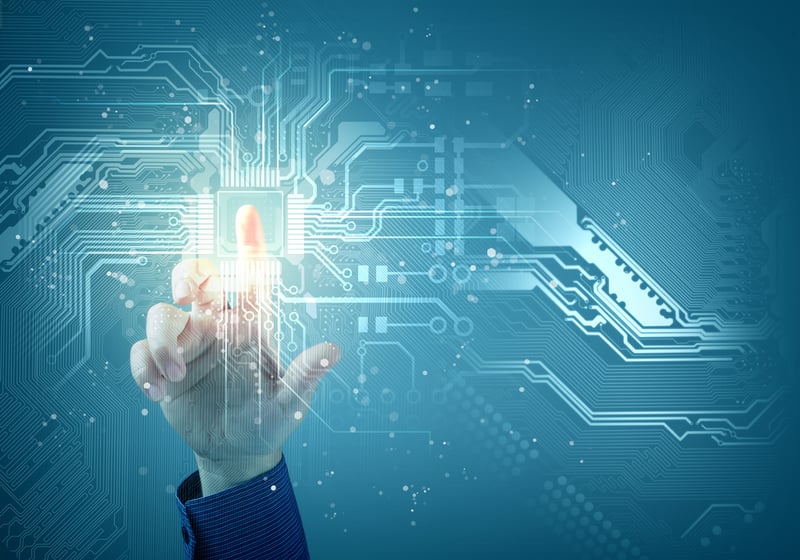 Customer Retention
Your company's ability to keep information and data secure directly impacts your customers. With such vast amounts of data shared and created each day, the risk of cybersecurity threats and data breaches is growing. For this reason, stakeholders are becoming increasingly interested in how their information is handled and protected. When customers choose to work with your organization, they are trusting you with private and valuable information – and they want more than a promise that you will protect it; they want a guarantee.
In the past, it was a given that companies would protect our private data. Today that has been replaced with a suspicion that data is being mishandled. This should not come as a shock as nearly every week on the news there is a story of major corporations selling and losing customer data. As a result, companies are looking to the ISO 27001 certification to not only strengthen their security system but also to send a message to customers. What is this message? We will handle your data with the utmost expertise in security and privacy.
Not only will this help you to retain current customers through reaffirming their trust in your organization, but this will help you win new business as well. Implementing ISO 27001 will give you an immediate competitive advantage over other organizations, demonstrating a superior level of security in your company. Furthermore, it may open up your customer base. Some customers may require their data handlers to have this certification, so you will now meet these standards and be open yourself up to their business. Overall, ISO 27001 will prove to your customers, old and new, that you possess a reliable information security management system.
Fine Prevention & Reputation Protection
In some global industries, companies can be fined significantly for data offences. These fines can add up quickly and, if large enough, be detrimental to an organization's finances. Globally recognized companies such as British Airways and Marriott have been fined hundreds of millions of dollars following data breaches. For smaller companies, this could cause their downfall. Even more minor fines can still cause a rippling effect of financial insecurity on an organization. If nothing else can raise security on a company's list of priorities, the threat of fines will. Because of this, data protection is becoming much more critical to companies and their stakeholders.
Data breaches and massive fines rarely go unnoticed in the eyes of the public, so potentially even worse than monetary penalties could be the public backlash that follows. If customers, current or potential, catch wind that you have suffered from a significant data breach, they will likely cut ties with your organization. This will further damage your organization and make it challenging to build trust with customers in the future.
The protocols and regulations set by the ISO 27001 certification will help companies define their security policy and implement it. This will outline relevant issues and threats, both internal and external, so that companies can determine the processes needed to resolve them. Furthermore, you will have to decide responsible parties for each security task detailed and put a plan in place as to exactly how and when they will be performed and monitored. The ISO process is instrumental in developing a robust ISMS to prevent data breaches, thus preventing the hefty fines and damaged reputation associated.
Improve Processes & Strategies
In addition to improving your organization's perception, the ISO 27001 certification will actually improve your organization. Through implementing more secure and defined internal systems, structures, and day-to-day processes and procedures, you will optimize your ISMS. This is the purpose of having an ISMS, after all, but ISO 27001 takes it even further.
A crucial aspect of information security management is operational procedures and responsibilities. This primarily involves how you are handling data on a daily basis. As data passes through these processes most frequently, it is where the most liability lies. ISO 27001 has several requirements relating to the necessary processes, requiring you to document operating procedures for change and capacity management, developing operational environments, defending against malware, and backing up information. Just from its most basic features, ISO ensures that your systems follow standard security measures and that you have a plan to manage them closely.
This security policy then defines a framework to consider all risks that your organization may face, including anti-virus protection, data storage and backups, IT systems updates, and more.
As this policy is required to meet ISO 27001 standards, it will ensure that your organization is protected against potential data breaches, laying out clear guidelines to follow within each process. There is no surefire way to prevent cyber-attacks and data breaches. Still, the ISO 27001 certification will force you to plan ahead and implement strategies to minimize risks and prepare yourself to defend against possible attacks. With such a resilient ISMS, your organization will bounce back stronger than ever.
Compliance
Another vital benefit of ISO 27001 implementation is the compliance it offers. Because private data and information are so valuable, there are countless strict regulations that information security companies must comply with. As the objective of ISO 27001 is to avoid breaches of legal, commercial, regulatory, and contractual obligations related to information security, you will be compliant with all of the above. Compliance is a necessity for all information security organizations, and sometimes it can be hard to manage. The security measures taken to obtain your certification will require you to document and stay up to date on the regulations for each information system and organization you work with – compliance is developed as a result. This will save you valuable time in constantly micromanaging regulations, allowing you to work confidently, knowing that you are compliant and will continue to be.
In complying with every possible legal and regulatory obligation, you will avoid potential fines, disruptions, and legal implications that could arise. Your ISO certification will essentially serve as a built-in approval process, forcing you to adhere to regulations from the beginning. This ensures that your ISMS is up to par in every sense, allowing you to future-proof your security system. With the ISO 27001 certification, your customers and team members will see that you have an optimized security system, placing data security as your highest priority. With secure data, you can continue to do the work most important to you and rest easy knowing that your information is safe.