In today's technology-driven world, managing infrastructure is a critical aspect of business operations. Infrastructure refers to the combination of hardware, software, networks, and facilities that make up a company's IT environment. It's the backbone of any organization, ensuring business operations run smoothly and efficiently.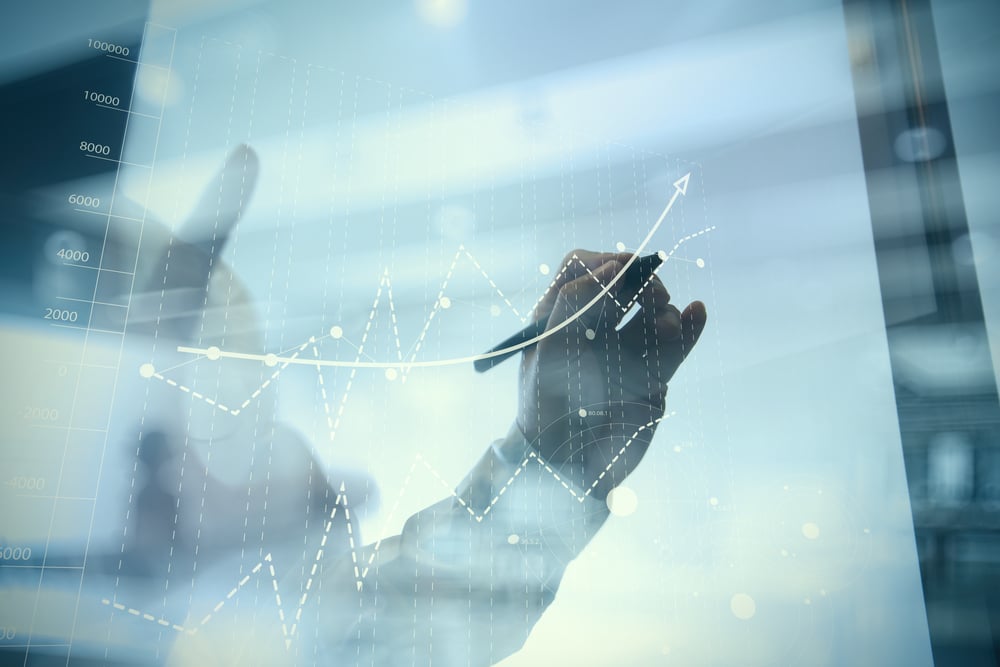 Implementing an infrastructure management strategy can help businesses optimize their IT environment and maximize performance. An infrastructure management strategy involves identifying, assessing, and maintaining an organization's infrastructure to ensure it runs smoothly, reliably, and securely.
By following this step-by-step guide, businesses can ensure that their infrastructure is well-maintained, secure, and functioning correctly. This helps prevent downtime and system failures and ensures that companies can meet their customers' needs and remain competitive in their industry.
1. Identify Your Infrastructure
The first step in implementing infrastructure management is identifying the components that make up your IT environment. This involves creating an inventory of your organization's hardware, software, networks, and facilities.
When creating an inventory of your infrastructure, be sure to include all relevant information about each component, such as its location, age, make and model, and function. This information will be helpful when assessing the condition and performance of your infrastructure.
2. Assess Your Infrastructure
After identifying your infrastructure components, the next step is to assess their condition and performance. This involves evaluating each component to determine whether it's functioning correctly and efficiently.
Assessing your infrastructure will help you identify potential problems and areas for improvement. For example, you may find that some components are outdated or underperforming or that there are security vulnerabilities that need to be addressed.
Once you have assessed your infrastructure, you can prioritize areas for improvement based on their impact on your organization's operations. For example, if your network is frequently experiencing downtime, you may need to prioritize upgrading your network infrastructure to prevent these disruptions.
3. Develop a Maintenance Plan
Based on the results of your infrastructure assessment, you should develop a maintenance plan that outlines the tasks required to keep your IT environment running optimally. This plan should include a schedule for regular maintenance and updates, as well as a list of responsibilities for each task.
Your maintenance plan should also take into account the criticality of each component to your business operations. For example, if a component is essential to your daily operations, it may require more frequent maintenance and monitoring than other components.
It's essential to establish clear communication channels and protocols for reporting and responding to incidents or issues. This ensures that your team can respond quickly and effectively to any problems that arise, minimizing disruptions to your business operations.
4. Implement Monitoring and Alert Systems
Monitoring and alert systems are essential components of infrastructure management. These systems allow you to keep an eye on your infrastructure's health and quickly identify and respond to any issues or abnormalities.
When implementing monitoring and alert systems, selecting tools compatible with your IT environment and organization's needs is essential. You should also consider which components require monitoring, how frequently monitoring should take place, and who will be responsible for monitoring and responding to alerts.
There are many monitoring and alert systems available, ranging from simple tools that monitor specific components to more comprehensive systems that can monitor your entire infrastructure. When selecting a monitoring and alert system, consider factors such as the system's ease of use, scalability, and the level of customization available.
5. Implement Security Measures
Security is a critical aspect of infrastructure management, particularly as cyber threats continue to evolve and become more sophisticated. Implementing security measures helps to protect your IT environment from unauthorized access, data breaches, and other security threats.
Security measures should be implemented at multiple levels, including physical, network, and software security. For example, physical security measures may include limiting access to server rooms or other critical infrastructure, while network security measures may include firewalls, intrusion detection systems, and regular vulnerability scans. Software security measures may include installing antivirus software, keeping software up to date with the latest security patches, and limiting user access to sensitive data and applications.
Your security policy should outline the measures you're taking to protect your IT environment, as well as the roles and responsibilities of your team. Regular security audits and risk assessments can also help identify potential vulnerabilities.
6. Establish Performance Metrics and KPIs
Establishing performance metrics and key performance indicators (KPIs) is crucial in infrastructure management. These metrics help you evaluate your infrastructure's performance and determine whether it's meeting your organization's needs.
Performance metrics may include uptime, response time, or throughput, while KPIs may consist of metrics such as customer satisfaction or revenue generated by IT services.
When establishing performance metrics and KPIs, it's important to ensure that they align with your organization's strategic objectives and are meaningful and actionable. You should also establish targets and benchmarks for each metric and regularly track and report on progress.
By establishing performance metrics and KPIs, you can gain insight into your infrastructure's performance, identify areas for improvement, and ensure that your IT environment meets your organization's needs.
7. Continuously Improve Your Infrastructure
Infrastructure management is an ongoing process, and continuous improvement is a key aspect of maintaining an efficient and reliable IT environment. To continuously improve your infrastructure, you should regularly review your infrastructure's performance metrics and KPIs and identify areas for improvement. You should also stay up to date with emerging technologies and best practices and consider how they can be applied to your IT environment.
Regularly evaluating and updating your infrastructure can help you optimize performance, reduce costs, and ensure that your IT environment meets your organization's evolving needs.
In addition to making incremental improvements, you may also need to periodically undertake major infrastructure projects, such as upgrading your hardware or software or migrating to a new infrastructure platform. These projects should be carefully planned and executed to minimize disruption to your business operations. By continuously improving your infrastructure, you can ensure that your IT environment supports your organization's success.
RoadMap to Successful Infrastructure Management
Implementing infrastructure management is essential for ensuring that your IT environment is secure, reliable, and optimized for your organization's needs. By following the steps outlined in this guide, you can establish a comprehensive infrastructure management plan that will help you prevent downtime, improve efficiency and productivity, and reduce costs.
While following these steps will get you started in the right direction, it's important to remember that infrastructure management is an ongoing process that requires regular evaluation and improvement to ensure that your IT environment remains efficient, secure, and reliable.
Effective infrastructure management requires a combination of technical expertise and strategic planning. By partnering with an experienced IT service provider, you can ensure that your infrastructure is being managed effectively and efficiently, freeing up your team to focus on other areas of your business.
In today's rapidly evolving landscape, effective infrastructure management is more important than ever. By implementing a comprehensive infrastructure management plan, you can ensure that your IT environment supports your organization's success, both now and in the future.