Cloud computing has changed the way that modern businesses operate. Through a centralized remote database, companies can share and access data with more efficiency and speed than ever before. Cloud computing provides users with access to every file, application, dataset, and service in their network from any Internet-connected device. All of an organization's business operations can run at a faster rate than through a traditional on-premise database.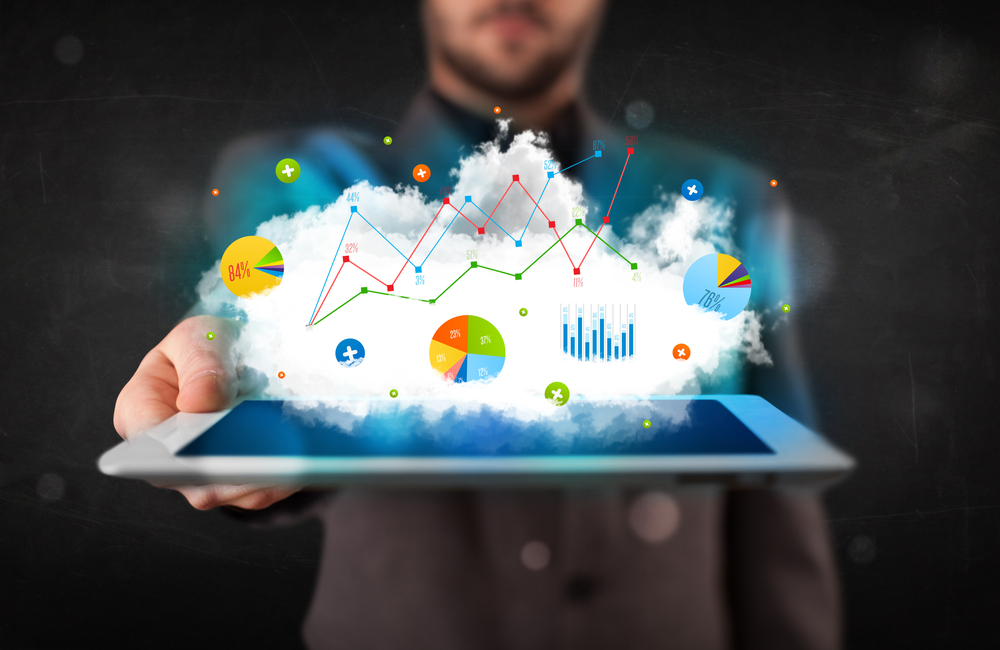 Consequently, companies can deliver higher-quality products to customers faster and at a fraction of the cost. With such significant improvements in data computing, cloud computing can take your business to the next level, and here are seven ways how.
1. Faster Deployment Times
One of the most significant and widely recognized benefits of cloud computing is its ability to dramatically accelerate deployment times. As data within the cloud can be accessed anytime, from any remote location, it is much faster and easier to access, share, and compute data. As data can be shared faster and programs run quicker with less downtime - products can be deployed faster than ever before.
As a result of faster deployment, companies can more effectively manage business processes on a timely basis, saving substantial amounts of time. Not only will this provide businesses the time to improve efficiency, but it allows them to save money and provide value to customers faster.
2. Enhanced Collaboration
Speaking of improved accessibility, greater accessibility translates to enhanced collaboration. As users can access data within the cloud at any time, from any location, team members can more easily collaborate on projects. On any given project, team members can compile work remotely in real-time via shared storage, enabling more efficient collaboration than ever before.
As more and more companies are adopting remote and hybrid work models, this has been a significant contributor to the recent increase in companies migrating to the cloud. Team members no longer have to take turns on an application or send files back and forth to make changes. Instead, all collaborators on a project can access and edit data simultaneously, enabling efficient and convenient collaboration.
3. Infrastructure Interoperability
Another key benefit of cloud computing is its ability to work interoperably with most other systems and applications. Cloud systems are instrumental in reducing the complexity of a business' infrastructure, allowing all processes and programs to work together seamlessly. With such interoperability, sharing, transferring, and computing data is seamless.
This enhanced level of interoperability significantly saves users time, as they do not need to replicate or transfer data, as it is already integrated into all connected systems. Additionally, this means that there will be fewer errors in data as compatible systems can verify data against one another, ensuring efficiency without compromising accuracy.
4. Cost-Efficient Data Storage
With the adoption of any new technology, a significant area of concern is cost. Will this technology save us money or cost us more? How much does this cost in comparison to its ROI? These are valid questions and should be addressed before adopting any new technology, including the cloud. Fortunately, cloud computing is an extremely cost-efficient option for data storage - especially compared to traditional on-premise databases.
Users can save significantly with cloud computing as they do not have to pay for data upkeep, updates, app licenses, or the maintenance of a physical database. With the cloud, all of these features are automated and included, making cloud computing a much more cost-effective solution than alternative data computing and storage methods.
Even beyond these cost-saving features, cloud computing remains the cost-effective option as you continue to use it. Most cloud providers offer autoscaling which allows users to adjust the services they use within their cloud environment. As companies require more or fewer services, they can easily adjust their cloud model - and their price will reflect that. This ensures that users are never overpaying for services they aren't using. With these cost-savings, companies can focus their budget towards more strategic efforts, helping them drive their business forward.
5. Regular & Automatic Backups
A common concern many users have with storing their data in the cloud is the risk of data loss. While data loss is possible, it is actually more likely to occur within an on-premise database than in the cloud. This is due to the cloud's 24/7 automatic data backups, which significantly minimize the risk of data loss.
All data stored within the cloud is automatically run through a data backup, ensuring that data can be recovered in the case of a breach or breakdown. With a traditional database, backups must be run manually, and as such, human error is a significant risk. If a backup fails or is missed and there is an emergency condition or system failure, that data may not be recovered - resulting in damaging data losses.
In contrast, the cloud will immediately save and backup data to its secure database server, which can be accessed in minutes. Such a feature is critical to securing sensitive company data and ensuring the longevity of your business.
6. Improved Cybersecurity
In addition to regular backups, the cloud takes data protection one step further by offering improved cybersecurity. Most cloud providers have built-in security features such as role-based authentication and two-factor authentication, in addition to robust firewalls and data encryption techniques.
Two of the most significant cybersecurity threats are unauthorized employee access and cloud misconfigurations. Fortunately, both of these risks can be mitigated with the right provider, ensuring flawless data protection.
In addition to these features, the cloud itself as an environment tends to be more secure than on-premise databases. As the cloud is a remote, intangible database, it is less susceptible to common data security challenges such as cybersecurity attacks, data breaches, and human errors resulting in exposed data.
7. Consistent Monitoring
Another critical aspect of maintaining the security and functionality of your cloud environment is consistent monitoring. Fortunately, the cloud offers built-in status monitoring, ensuring that users are notified when potential issues arise. Whether maintenance is required, an attempted breach is identified, or any other issue is found, users will be immediately notified, ensuring that the problem is resolved quickly and without long-lasting damage.
With continuous monitoring of their cloud environment, companies can rest assured that operations are running smoothly and without error. Without needing to monitor their company's database manually, companies save significant time and receive an enhanced level of monitoring. As a result, users can focus on more important tasks with the confidence that their cloud environment is running smoothly.
Modern Businesses Require Modern Solutions
Cloud infrastructures enable businesses to operate with more flexibility, efficiency, and productivity than with traditional methods of data computing. In today's business world, speed is everything - but speed cannot compromise quality or security. Such a combination is challenging to achieve, yet it is possible with cloud computing. In migrating to the cloud, businesses can operate with more collaboration, enabling faster and better results at a lowered cost. For companies looking to modernize their business and get ahead - cloud computing is the answer.