More and more companies are integrating cloud solutions into their infrastructure to optimize data storage and sharing. Cloud computing can process data faster and more efficiently than traditional data warehouses, making it the optimal solution for data management. But, for the value of your cloud solution to be maximized, you need experts trained in IT, particularly the cloud. As demand grows for IT-trained professionals, many are adding cloud skills to their portfolios, preparing them for highly sought-after and lucrative cloud-related positions. Whether you are part of the IT workforce or looking to add talent to your team, you should understand how to prepare for these common IT and cloud jobs.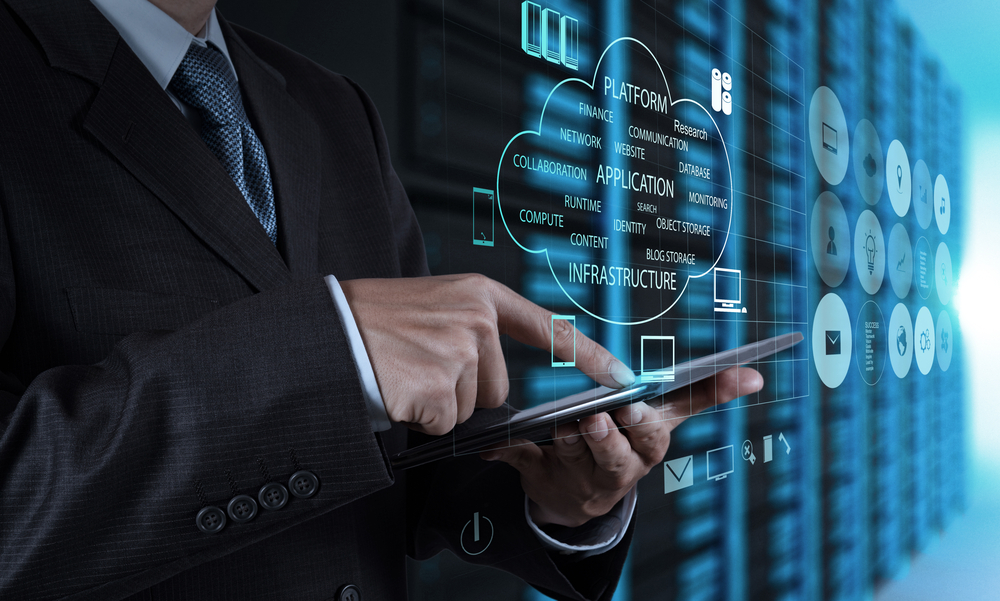 Cloud-Integrated IT Roles
A significant and growing portion of the world's workforce is trained in the IT industry. As cloud computing becomes increasingly prevalent in the world of businesses, many of these professionals are looking to transition into a more cloud-focused role. With a background in IT, this is a feasible transition, and demand is high for cloud experts. We will discuss three traditional IT positions that are now growing into cloud jobs in many companies.
Systems Engineer
A prevalent IT job is that of a systems engineer. The responsibilities of this role include developing, maintaining, and supporting technical infrastructure, including both hardware and software components. They are also expected to perform installation, maintenance, and system support for software, hardware, and user support. This may include the configuration, debugging, and supporting of numerous infrastructure platforms. Finally, a systems engineer may be expected to perform root-cause analysis for service interruption recovery while developing preventive measures for a company's network.
To perform this role, systems engineers are required to have thorough technical knowledge of a company's software and hardware, in addition to advanced analytical, troubleshooting, and design skills. As a result, professionals are typically required to have at least five years' experience working with the hardware and software used by a company, in addition to a bachelor's degree, to be hired in this role.
As every company needs a systems engineer to manage their infrastructure, experts in this role are in high demand. As companies migrate to the cloud, systems engineers with cloud-relevant skills such a virtualization and cloud administration are highly coveted. Because so many companies are still new to the cloud, they must obtain IT skilled talent to solve problems and pave the way to technical innovation. As the cloud commoditizes the IT industry, systems engineers must become familiar with cloud language and technology.
Network/cloud engineer
Another lucrative IT career making the transition to the cloud is a network engineer. The day-to-day roles of a network engineer include engineering enterprise data, voice, and video networks and establishing and operating network test facilities. Network engineers are also expected to maintain a secure data transfer to multiple locations via external and internal networks. In doing so, they will collaborate with vendors, clients, carriers, and technical staff on network implementation, optimization, and ongoing management. Overall, individuals in this role must provide high-level support and technical expertise in a company's networking technology.
Network engineers and cloud engineers must be highly detail-oriented with an in-depth knowledge of networking hardware and software. This role typically requires five years' experience in network design and implementation, cybersecurity, and server and network infrastructure, in addition to a bachelor's degree in computer science or electrical engineering.
Individuals interested in pursuing a career as a network or cloud engineer should develop cloud-relevant skills such as Voice over Internet Protocol (VoIP administration). It's important to note that traditional networking is very different from networking in the cloud. A traditional network engineer should have an in-depth understanding of firewalls, switches, routers, and other network components. Alternatively, cloud engineers focus on network design, as most cloud providers offer networking as a service. Cloud engineers, in particular, may carry the additional responsibility of auditing the way that rules are applied in a company's cloud environment.
Database administrator
The third IT role that is experiencing a transition to the cloud is database administrators. The duties of this job include managing, monitoring, and maintaining company databases. This consists of making requested changes to a database, including updates and modifications to database structure and data. Administrators must ensure database integrity, stability, and system availability while maintaining backup and recovery infrastructure.
To become a database administrator, individuals need a solid technical foundation in database structure, configuration, installation, and practice. This includes experience and knowledge in major database languages and applications. Often, experience in Microsoft SQL Server, Oracle, and IBM DB2 is required. This position also requires great attention to detail, in addition to being customer service-oriented and able to work as part of a team.
While most cloud services do not have a significant need for setting up database servers, they still require the setup of tablespaces, the optimization of queries, and the evaluation and execution of table structure changes. Furthermore, database backup and recovery may no longer be relevant as these tend to be automated in cloud solutions.
Transitioning to a Career in the Cloud
While we have discussed the three most prominent IT roles experiencing a transition to the cloud, there are countless more jobs that benefit from cloud-skilled professions. As a professional in the IT industry, developing applicable cloud skills will make you the ideal candidate for any company looking to innovate its infrastructure and network.
But, before you can make the switch to a focus in the cloud, there are some things you should consider. As the cloud is an intangible network, you'll need to change your mindset about how technology is managed. Within the cloud, there is a significantly greater focus on automating infrastructure than in traditional computing solutions. How you operate within the cloud will be drastically different as you will no longer be logging on to a computer and operating manually. To prepare for a transition to the cloud, consider focusing on these areas:
Cloud Platforms. Most cloud platform providers offer free resources for IT professionals to practice their cloud skills. The most common platforms are Amazon Web Services, Microsoft Azure, and Google Cloud Platform. Familiarizing yourself with these platforms will prepare you to work in the multi-cloud environment that many companies are utilizing.
APIs and Web Services are the foundation to cloud architecture, so you must understand how they integrate with your company's systems. You may also be expected to build or maintain your own APIs so understanding the process is critical to a cloud-focused role.
Software Configuration Management. SCM is critical in a cloud environment, so cloud engineers must be familiar with standard SCM tools such as Chef, Puppet, and Ansible.
Agile Development is an ideal approach to the fluctuating and fast-moving world of cloud computing, so if you are not already agile trained, you should make yourself familiar.


As companies continue to jump on the trend that is cloud computing, they are actively seeking IT experts that can guide them through this transition. By equipping yourself with cloud-applicable skills and experience, you will become a highly desired candidate for any company. Cloud solutions will only continue to grow in popularity and complexity, so now is the time to take your IT experience and make a transition to the cloud.