When it comes to cybersecurity, many organizations have a belief that it will never happen to them. And yet, data breaches, network infiltrations, ransomware and cyber attacks are becoming more and more common as of late. Cybercrime is the fastest-growing segment of the criminal underworld and is projected to cost the global business world upwards of 6 trillion dollars by the end of 2021.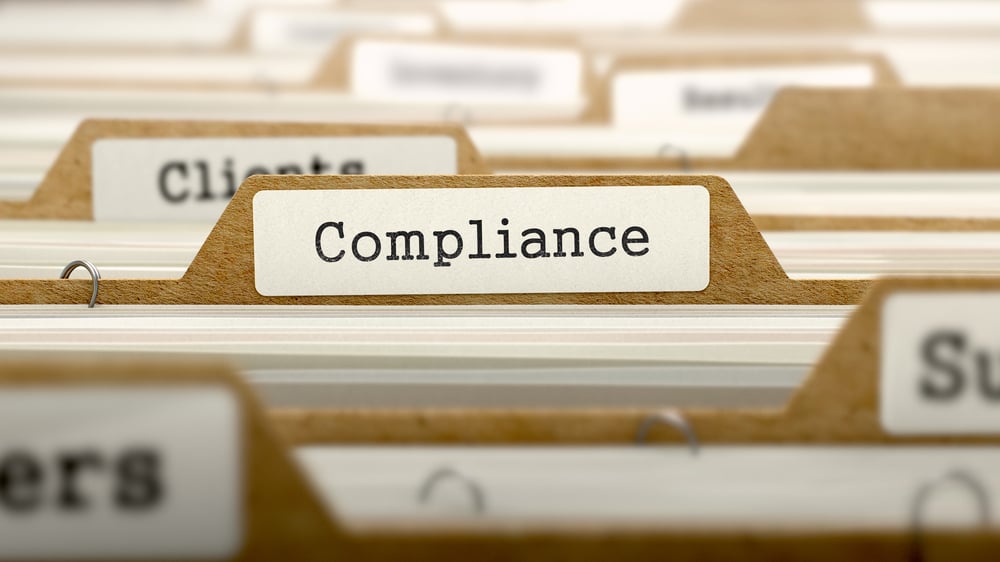 Even more startling is the fact that according to a report by Malwarebytes, over 20% of the breaches in 2020 were the result of remote workers due to the pandemic. That same report also noted that 18% of the organizations subject to a breach stated that cybersecurity was not their priority, and 5% of those same organizations noted that their staff was "oblivious" to best security practices. That isn't a very comforting statistic.
Regardless of how likely you think a threat to your organization might be, it's best to adopt a "when, not if" mentality to security. You need to implement effective defences that can prevent a large number of attacks and help you prepare for a breach. This means your organization needs a clearly defined ISMS that can secure your information, increase your resilience to cyberattacks, and reduce the costs affiliated with information security. Implementing these protocols and processes can only benefit your organization.
Fulfilling the requirements of ISO 27001 will do just that.
What is an ISMS?
An Information Security Management System (ISMS) is a systematic approach that consists of a framework of processes, technologies, controls, and people that help you protect and manage your organization's information via effective risk management. This approach is managed with an ISMS Policy document, which outlines some of the basic requirements for the information security management in your organization. This document should also elaborate on what management hopes to achieve and how information security will be managed via responsibility allocation.
While both the ISMS and the policy document enable compliance with various regulations, it also helps your company focus on protecting three key aspects of information:
Confidentiality - The information you possess is not available or disclosed to unauthorized people, entities, or processes.
Integrity - The information is complete and accurate, and protected from corruption.
Availability - The information is easily accessible and usable by authorized users.
What Does ISO 27001 Have to Do With it?
ISO 27001, as we've outlined in previous blogs, is the international standard that provides specifications for the best practices for your ISMS to cover compliance requirements, assess information security risks, and address them accordingly. The goal is to allow organizations of any size to customize their security protocols to make the assets they hold more secure. In order to get this certification, organizations need to meet the standards set out by ISO 27001, and have an audit completed by an accredited certification body. .
This certification not only provides companies with the necessary information to protect their most valuable assets, but also proves to customers and partners worldwide that the company takes the safeguarding of data very seriously. This allows your organization a competitive advantage over other companies in your industry, keeps your procedures organized, and mitigates costs from potential security breaches.
Getting yourself certified, and putting into action the rules and regulations of ISO 27001, however, is a long and laborious process, that may cause some stress and frustration, but will offer a multitude of benefits in the long run.
Benefits You Can Expect With an ISO-Compliant ISMS
Having an ISMS that adheres to all the criteria and controls can do more for your business than just comply with the law and win new business. It can also:
Secure Your Information in All of Its Forms:
By complying with the different controls and clauses in Annex A of ISO 27001, your ISMS helps to protect all forms of your information, whether it's digital, paper-based, or in the cloud. There are 114 different controls organized within 14 sections to serve as a checklist of sorts for ensuring your ISO compliance, and ensure the integrity of your information.
Increase Your Attack Resilience:
By putting a robust and comprehensive ISMS into place, and keeping it up to date and maintained will significantly increase your resilience to cyber attacks. This could be via your cryptography controls, operations security or via your physical security and access controls.
Manage All Your Information in One Place:
A key theme within the domains listed in the ISO Annex A is defining the organization and basic framework for your implementation and operation of your information security. There are key documents, such as your Information Security Policy and your Risk Treatment Plan, that outline who is responsible for what, where things are stored, and how and who should have access. These key documents help to reduce complexity, keep your information safe, and enable easy management all from one place. This also ties back into the key aspect of your ISO-compliant ISMS: availability.
Respond to Evolving Security Threats:
There's no sense in establishing an ISMS, if it stays static and doesn't evolve in tandem with new security threats. There will be ongoing changes and emerging threats within the environment and your organization, and your ISMS has to be able to reduce the threat of continually evolving risks.
This includes mandatory training and awareness programs, keeping software updated, having a solid end-to-end encryption solution, keeping an eye on your mobile device management, and also being cognizant that there are plenty of zero day exploits to be discovered and clever hackers working on new methods of cyber crimes. They're always working. As should you and your IT team. Having your ISO 27001 certification will build the right foundation and ongoing awareness to keep your organization safe.
Reduce Any Costs Associated With Information Security:
Generally, information security is usually considered to be a cost with no obvious and immediate financial benefit. Since there is no methodology/technology to calculate how much money you could save by preventing a security incident, you're banking on hopefully avoiding an expensive breach that may or may not happen at an indeterminate time. But breaches do happen, as do data leaks, disgruntled employees, or former employees. Then your management team will be grateful for the investment into ISO accreditation.
A key part of your ISMS, that feeds into your ISO 27001 audit and certification is determining your Risk Assessment Methodology, then implementing your Risk Assessments and treatments. By generating these tools early and conducting a thorough analysis, organizations can reduce costs that they could have otherwise spent indiscriminately adding on layers of defensive technologies that might not necessarily be needed or wise.
Protect The Confidentiality, Availability, And Integrity of Your Data:
This benefit should be a given. Your ISMS offers you a set of policies, procedures, technical controls, and physical measures to ensure that you protect the confidentiality, availability, and the integrity of your information. That's why, instead of your ISO 27001 certification consisting of a set of steps to follow and check marks to collect, it's a long and somewhat-gruelling process that requires an audit at the end. This certification from a third party ensures that nothing is missed, no crucial steps have been skipped, and that you can stand by your watertight certification with existing and new customers.
Your dedication to this certification will speak volumes about your organisations commitment to information security.
Improve Your Company Culture:
A company is only as good as its employees. Your ISMS should have a holistic view of your whole organization, not just your IT department. When undertaking your certification, you need to decide what the scope of the ISO project will be. It may be easier and less risky to isolate this certification to one area, and not worry about the rest, but that will severely hamper the flow of information between departments. Rolling out your ISO 27001 credentials across the company as a whole enables employees to readily understand the risks, and embrace the security controls as a part of their everyday working practices.
Secure Your Future
When it comes to any organization that deals with information security on a regular basis, the only way you can remain successful is to fulfill that mandate perfectly. Achieving your ISO 27001 certification proves to your key stakeholders (be it clients, regulators, the management team, investors, etc…) that you take your task seriously. It's simple math, really. If you can't protect the assets you're hired to protect, you won't be trusted to do the same in the future. Your ISO certification will be the differentiation factor in how you conduct your business and your sales in the future. Having this accreditation is more than hanging it on your wall, and maintaining business as usual. This can be the tipping point to win a deal and generate more revenue to offset what you're spending on keeping things secure.
The alternative, however, is far worse. Your ISO 27001 certification will be time and money well spent.