How's your tech support team? Are they handling the work-from-home transition OK? Or do you sort of let them do their thing and only step in when there's a fire to put out?
IT departments are a study in contradictions at most organizations. On the one hand, nobody wants to put the money into making sure they have what they need to be effective, yet when the CEO's laptop fritzes during a meeting, suddenly they're expected to perform miracles. Or how about your call center tech support agents. How did they handle the last influx of calls when an update dropped and broke some users' installations?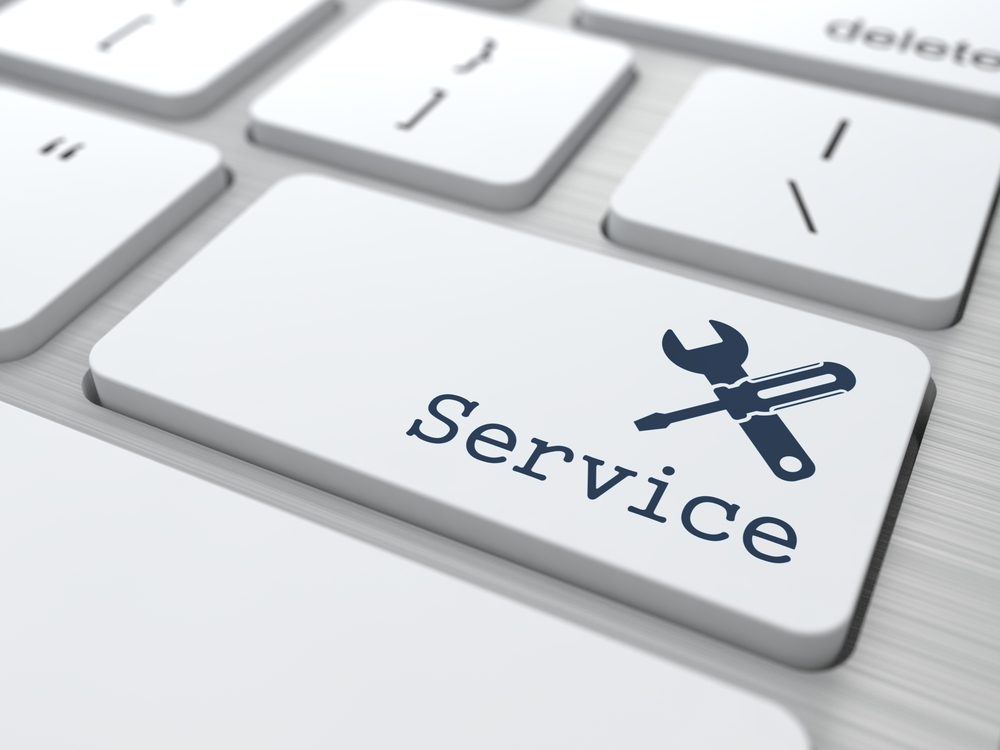 Tech support is one of your front line contact points. IT works directly with employees in every department and at every level of the company, while support agents are in communication with external customers all day, every day. These folks are the face and voice of your company so it would behoove you to ensure they have what they need to do their jobs to the best of their ability and represent the company in the best light possible, right?
With that question in mind, let's jump into today's list: 5 ways to ensure your customers get great service when they call tech support.
1) Keep IT in the Loop
As the face and voice of your company, it is absolutely critical that your IT and support teams know what's going on elsewhere in the company. Otherwise, they may be misrepresenting you—or worse, they may not know about a key update that got pushed out and can end up looking foolish while they scramble to find out what code was committed or what aspect of the interface was updated.
We've divided this into a sub-top-5 list to help drive this point home:
This is your front-line support crew, if they don't know about those releases or updates to the network configuration it makes the entire company look bad.
To best serve your customer base, these teams must have the most up-to-the-minute information possible. Make them stakeholders in release schedules, network updates, and all other infrastructure discussions.
Tech support representatives make excellent beta testers. No one is better positioned to know exactly how your real users are using your product.
Ensuring that they have the information they need before the release/update/etc. means that the first caller gets the same great service as the 1,000th.
You never know what else you could learn from these folks; again, they're the ones talking to your users all day, every day and are a wealth of fantastic information.
2) Make Appropriate Use of Available Resources
How many people is your tech support team supporting? Are your internal users all in one location, or are they spread among multiple international offices? What about your external users, where are they and how many are there? What languages do they speak? All of these are the baseline questions you need to have a handle on when it comes time to figure out just how large your support teams need to be.
For internal IT teams, a recent study by Robert Half Technology backed up research by Gartner that stated an ideal ratio of ~70:1 for tier 1 support staff. There will, of course, be variations and fluctuations in need from company to company and by specific scenario. We aren't going to get into detail on external support ratios, that's a complicated mix of factors that deserves more space. For today what matters is your support metrics. If they're being met, and your customers are happy, you have enough staff.
But what about scaling support for release dates or hiring pushes?
What do you do when you have a big sales push coming? Or a major new release? Or even the semi-annual network overhaul? Your support needs are going to change, drastically, but possibly only for a short time. So do you hire a wave of new reps? Do you train your existing ones in the hope that they can cope? Or do you outsource, looking to either contractors or an outsourcing facility for backup?
Look at the ROI of these different options. Hiring in-house staff is costly. According to Glassdoor, the average cost per hire in the US is ~$4,000 across sectors. Say you need an additional dozen reps for that release, but you only need them for 3 months. That's a lot of money to put into training and on-boarding for such a short tenure.
OK, so what about just increasing the workload on your existing team, it's only 3 months after all? Be extremely careful here. Chances are that team is already working at the very edge of their ability to provide timely and accurate service within their existing budget and ticket load. Work with the manager and team leads to get a full picture of the situation and go from there.
And lastly, outsourcing. This can refer to two distinct scenarios—bringing in short-term contractors to work on-site with your team, or hiring a complete team working from a facility abroad. Contractors can be a great option when you aren't certain of the on-going workload, say whether you'll need them for 3 months or possibly 9 months or more. Sales pushes can bring in unexpected volumes of new customers after all. And you can always hire them on full-time should it prove necessary since they'll already be trained.
External contractors, or outsourcing companies, are perhaps one of the more popular options here. Between the fact that you don't have to onboard or train anyone, they often come with multi-lingual support options, and being in another country can help boost your support to a 24/7 model, it's not hard to understand the appeal.
The newest segment of the outsourcing world is what's known as nearshoring. In this model, the team you hire is not in your home country, but they are located within 1-2 time zones of you. For example, if you're in the US your team could be in Costa Rica. This model simplifies working with the team, as nobody has to be awake in the middle of the night for meetings, so it ensures smoother interactions and faster decisions.
3) Develop Your Talent
Support teams are made up of all sorts of folks. They can be fresh out of school and looking to get their foot in the door of a great company, or they can be mid-career and genuinely dedicated to providing the best support to their customers no matter who they work for. Either way, it's to your benefit to treat these folks well and help nurture their career trajectory.
Back in the day, IT teams were often treated as afterthoughts. Companies would hire whoever walked in the door, give them just enough training to sound competent on the phone, and leave it at that. No additional career training, no opportunities for growth, and no upward mobility within the company. Management would be hired from outside the team.
Now, it's becoming more common for organizations to realize that they often have a great talent pool right there in the IT closet or call center. By aiding these workers in discovering where their talents lie, then nurturing those talents, these companies are able to promote from within and have dedicated employees who will go out and become brand ambassadors long after they're no longer fielding phone calls.
People who make great tech support representatives often also make great:
Business Analysts
Information security analysts
Developers
Sysadmins
Yes, we know, it's hard to find good help these days. But it's also easier to bring in a new round of support reps because you promoted the existing team to new positions within the company than because they all left, frustrated with the lack of mobility. Internal restructuring does not equal high turnover, it equals a happy workforce who love the support they get from the company and are happy to refer their friends for open positions.
4) Ensure These Teams Have What They Need to Succeed
Have you ever called a company, looking for help with what seems like a quick question, only to be given the runaround? After talking to 4 different people, and having to repeat the whole story each time, you finally get the answer you need and it takes 5 seconds to fix? Frustrating, isn't it?
Nothing turns a happy customer into a grumpy one faster than a phone conversation or email exchange that doesn't lead to a resolution. Even if it ends up taking multiple back-and-forths, as long as each segment ends with something concrete ("I'm passing this to tier 2, they'll respond within 12 hours"), everyone will stay pleased with the interaction.
Ensuring that your front-line support teams have what they need to enable these types of successful interactions is the key to keeping those happy customers, well, happy. And what they need can include appropriate training, supportive management, systems that work and are integrated, for starters. If a rep needs to pull up a customer's information and purchase history but has to open 2 different interfaces to do it, it's taking too long. They need CRM, CMS, ERP, and inventory management (for example) that communicate seamlessly.
Beyond that, they need advanced notice, and training where appropriate, for all upcoming releases, new products, or infrastructure upgrades. They need to know management has their backs should an interaction turn sour, and they need to know that there's room for growth within the company. All of these things lead to employees looking for ways to stay at your organization, rather than turning their attention to a job elsewhere. And that leads to employees who are more engaged with their current role. And that, finally, leads to customer interactions that shine.
5) Cover All Your Bases
This item is a bit more specific than the previous entries. It assumes you've decided to bring in outside help, either in the form of on-site contractors or a nearshoring team. This option looks a little different as you're not focusing on that internal mobility or career trajectory nurturing with these teams so you can focus on other aspects of the relationship.
As with any business decision, there are some initial questions to answer, starting with the basics: Do you have international users? Where are they and what languages do they speak? If you have users on the other side of the globe, then a team somewhere like the Philippines can be a fantastic option to pursue. These teams speak English well, as well as multiple other languages. And being on the other side of the globe from the US, they're situated perfectly to handle things when it's the middle of the night back at HQ.
On the other hand, if your users are mainly located closer to home, or you don't feel the need to have 24/7 coverage, a nearshoring team located somewhere like Costa Rica is ideal. Being in the same timezone simplifies communications between you and them, and you still get the multi-lingual coverage you want. Of course, if your users are more evenly spread, offshoring and nearshoring can work hand-in-hand—with your offshore support performing a seamless handover to your nearshore support at the beginning of every workday for easy continuity. And, since you're contracting with an outside company, they handle the facility, hardware, and initial training. All you have to provide is system access and training on your specific products.
As you already know, tech support can be a mixed bag in terms of how it impacts your business. In our experience, however, the better prepared and treated these teams are, the better customer satisfaction levels will be. And that's the best scenario for everybody's bottom line.
Learn More About Intertec's Technical Support Services
Intertec's Costa Rica-based teams have experience providing outsourced technical support services for a wide range of clients. We give businesses the flexibility, scalability, and cost-predictability they need to support their customers effectively. Click here to learn more. Prefer a personal consultation? Go ahead and schedule a meeting with us here!