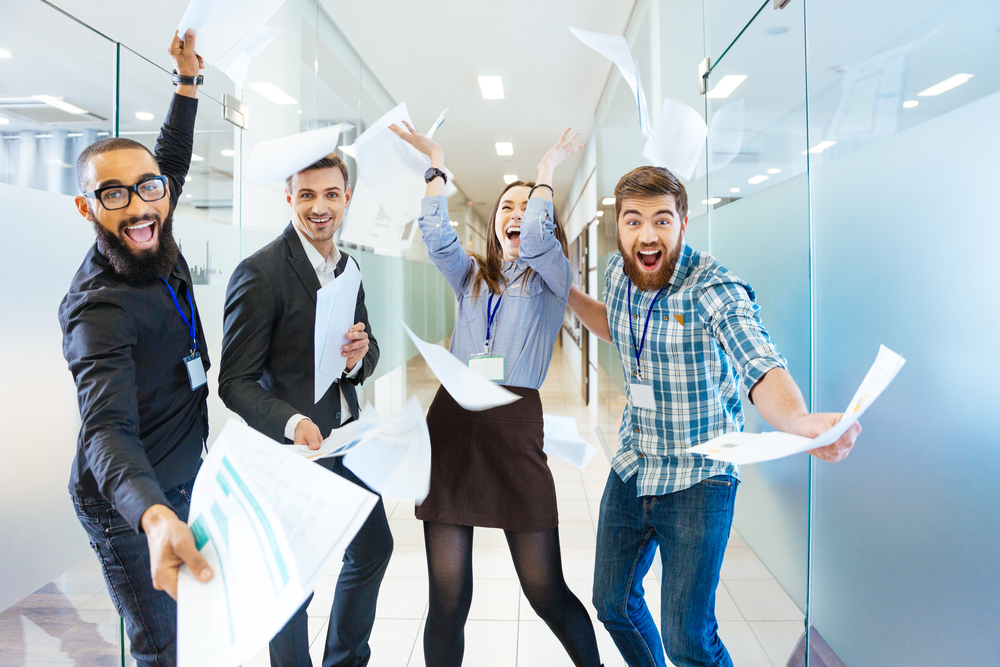 The IT industry is constantly developing, and IT professionals must continuously develop their skills in order to stay current. One of the best ways of keeping skills recent and developing new ones is through obtaining highly esteemed IT certifications. Within the IT industry, there are hundreds of possible certifications one could get to further their skill set - and stand out to recruiters. If you are an individual looking to stay competitive in the world of IT, becoming certified in these areas may give you the leg-up you need.
1. AWS Certified Solutions Architect
While Amazon offers a long list of AWS certifications, the AWS Certified Solutions Architect certificate is one of the most popular and highly esteemed cloud computing certifications one can earn. This certification is widely used, making it a worthy investment for individuals looking to improve their portfolio.
The AWS Certified Solutions Architect certification focuses on an individual's ability to design and deploy scalable cloud systems on AWS. The key to this is maintaining a cost-effective solution without compromising on a system's quality or security. This certification is recommended to individuals with experience in AWS design and requires users to take and pass an exam in order to become certified.
2. Certified Cloud Security Professional (CCSP)
Another highly lucrative certification for the modern IT professional is the CCSP or Certified Cloud Security Professional certification. As cloud computing continues to grow in popularity, companies are eager to acquire talent with expertise in cloud solutions - especially cloud security. In order to protect the integrity of their organization, businesses must maintain a secure cloud environment. For this reason, a qualified cloud security professional is vital.
This certification demonstrates an individual's ability when designing, managing, and securing data, applications, and cloud infrastructure. These skills are essential for professionals working with cloud technology, which most IT professionals are today. The exam required for this certification focuses on cloud concepts, architecture, security, design, risk, and compliance, with a recommended five years of experience in IT.
3. Certified Data Privacy Solutions Engineer (CDPSE)
Speaking of security, cybersecurity goes far beyond just the realm of cloud computing. The demand for data privacy and security is everywhere in the IT industry, and becoming a Certified Data Privacy Solutions Engineer can help individuals demonstrate their knowledge.
With this certification, professionals can demonstrate that they possess the skills to handle the complexities of data privacy and security. In order to qualify for the certification, individuals need five years' experience in privacy governance and architecture as it is an experience-based technical certification. For those qualified, this certification is excellent in making you stand out against competitors.
4. Certified Data Professional (CDP)
While some certifications have prerequisites of years of experience, others are available for beginners in the IT industry, such as the Certified Data Professional certification. To obtain this certification, individuals can choose from a range of domains, including data analytics and design, business analytics, data governance, data integration and interoperability, and more. Whether a beginner or an expert in data, this certification is offered at various levels, from foundation to executive management.
5. Certified Information Security Manager (CISM)
Somewhat similar to the CDPSE certification, many individuals are also looking to become Certified Information Security Managers. The CISM certification is designed for professionals currently working with or managing IT security but want to demonstrate expertise specifically in information security practices. For those looking to earn this certification, it is intended for IT security professionals seeking management roles, and it is recommended to have experience in IT security.
6. ISO 27001
The ISO 27001 certification is an international standard on how to manage information security properly. While this certification is most often earned by organizations, it can be achieved from an individual level as well. This certification is instrumental in demonstrating an enhanced understanding of information security and is widely recognized and esteemed.
As an individual, this certification can be earned in one of two ways: either as lead auditor or lead implementer. Becoming certified in these fields is highly attractive for companies - particularly those looking to earn the ISO 27001 certification themselves.
7. Microsoft Certified Azure Solutions Architect
In addition to cloud security, there are countless other cloud skills in which businesses require experts. In terms of cloud architecture, the Microsoft Certified Azure Solutions Architect Expert can display such expertise. This certification is meant for cloud professionals in charge of building reliable cloud solutions for their organization and advising stakeholders.
The exam for this certification covers knowledge of the deployment and configuration of cloud infrastructure, implementation of workloads and security, and the creation and deployment of apps.
8. Microsoft Certified Solutions Associates (MCSA)
Another Microsoft-offered certification is the Microsoft Certified Solutions Associates certification. This certificate can be applied to BI reporting, Office 365, Windows Server, and numerous other Microsoft products and services. For individuals working within a company that utilized Microsoft tools or hopes to, this certification is an excellent resume feature. This certification is an excellent starting point for IT professionals just beginning their career as it is designed for entry-level tech employees.
9. Project Management Professional (PMP)
A widespread certification across industries is the Project Management Professional certification, often referred to as PMP. This certificate is targeted towards advanced project managers, covering the fundamentals of project management. In order to take the exam, candidates must have a four-year degree, three years of experience in project management, 4,500 hours of project leadership, and 35 hours of project management education.
Clearly, this certification is meant for experienced industry professionals, so it is a significant sign of expertise and experience. Additionally, as this certification is so widely recognized, it is sure to impress any recruiter and help individuals jump to management in no time.
10. Salesforce Certified Development Lifecycle and Deployment Designer
Last but definitely not least is a certification that falls under Salesforce's architect certification track: the Salesforce Certified Development Lifecycle and Deployment Designer certification. This certificate is specifically designed for IT professionals in charge of assessing a company's architecture environment and requirements.
Earning this certifies that an individual is qualified and able to implement management solutions on the Salesforce platform. This certification is highly lucrative for individuals in organizations partnered with or using Salesforce, a highly useful CRM software.
IT Certifications Are Key to Staying Competitive
Within the IT industry, technology is continuously evolving, and it can be challenging for companies and professionals to keep up. It seems as though there is a new "it" technology each year, and professionals are expected to immediately be familiar with it to keep up with the industry. While it may seem impossible to sustain such as quick turnover of technology, there are ways for IT professionals to stay up-to-date.
By earning highly esteemed IT certifications such as those listed above, IT professionals can become experts in new technologies, ensuring that they remain competitive. This is particularly crucial today as so many professionals are looking for jobs, and companies are looking for new talent.
By earning the right certifications, professionals can further develop their IT skills and become highly attractive candidates to recruiters. As a result, newly certified IT professionals can stay up-to-date on evolving technology and ensure their place as an expert in a highly competitive industry.